Germany to triple ammo purchases, collaborating with Netherlands and Denmark: Reuters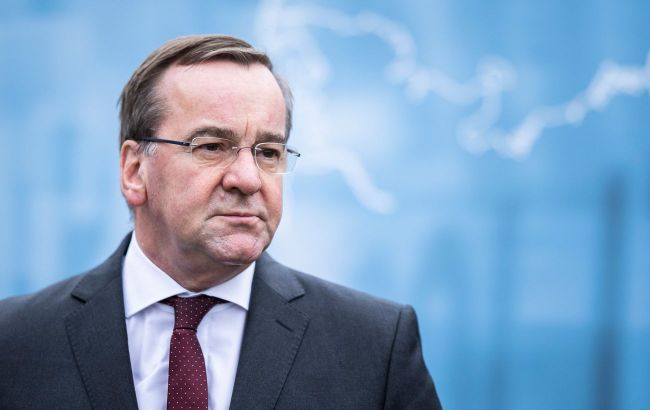 German Defense Minister Boris Pistorius (Photo: Getty Images)
Germany plans to triple its spending on ammunition purchases in 2024. The country aims to replenish its stocks following deliveries of ammunition to Ukraine, according to German Defense Minister Boris Pistorius, cited by Reuters.
He says that Germany plans to significantly increase its ammunition purchases in 2024.
"We aim to more than triple our spending on ammunition purchases in 2024," he told lawmakers in a speech to parliament, without going into detail.
War of attrition
Reuters reports that Russia's war against Ukraine has turned into a war of attrition. Both sides fire thousands of artillery shells every day, making them a key element on the battlefield.
NATO member countries are trying to replenish their armies' arsenals. Earlier, the Alliance stated that it would increase its targets for stockpiling ammunition because Ukraine uses ammunition much faster than Western countries can produce it.
Who Germany may start buying ammunition with
A Reuters source reported that Germany was in talks with the Netherlands and Denmark about joint ammunition purchases.
"Germany is ready to open its framework contracts (for the procurement of ammunition) to our partners as Defence Minister Boris Pistorius pledged earlier this year," the source said, without specifying the details of the type of ammunition.
Joint purchases
In early May, the EU Council adopted a decision to assist Ukraine in joint purchases of ammunition and missiles. It is planned to transfer 1 million rounds to Ukraine.
On September 5, the European Defence Agency signed the first contracts for joint purchases of artillery shells for Ukraine. EU members will purchase universal shells for the most common artillery howitzers: the French Caesar, the Polish Krab, the German Panzerhaubitze 2000, and the Slovak Zuzana.