Germany provides Ukraine with new military equipment and demining tools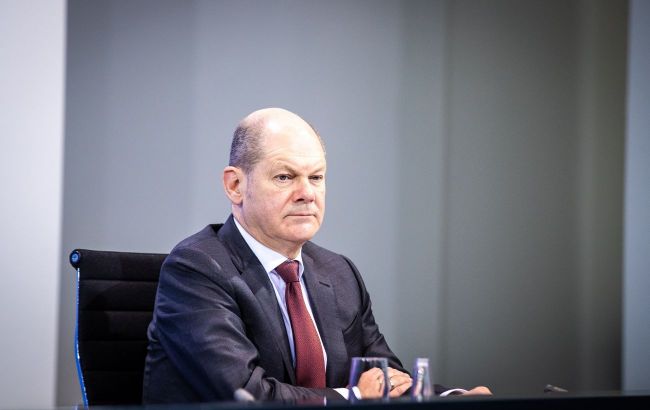 Chancellor of Germany Olaf Scholz (Photo: Getty Images)
On Friday, August 14, the German government updated the list of military assistance provided to Ukraine. Equipment for demining was also transferred, according to the Bundestag.
Judging from the list for the past week, Ukraine received two mine-clearing tanks WISENT 1. Previously, four such tanks were also delivered. Additionally, 11 anti-mine plows for T-72 tanks were delivered.
Five mobile reconnaissance complexes SurveilSPIRE, mentioned in February of this year, were handed over to Ukrainian forces. Three reconnaissance drones Vector, five mobile antenna tower complexes, and nine border protection vehicles were also provided.
Germany confirmed the transfer of two self-propelled howitzers Zuzana 2 from Denmark and Norway to Ukraine.
The list of planned assistance has also been updated. It includes 40 infantry fighting vehicles Marder, six armored repair and evacuation vehicles Bergepanzer 2, seven mobile, remotely operated, and protected demining complexes, five mobile reconnaissance complexes SurveilSPIRE, and an additional 18 thousand portable anti-tank missile systems.
Taurus for Ukraine
A few months ago, a member of the Bundestag called for the transfer of long-range Taurus missiles to Ukraine for defense against Russian invasion. This came in light of Britain's decision to provide the Ukrainian Armed Forces with Storm Shadow missiles capable of destroying targets over a distance of 250 kilometers.
Later, reports emerged in the media that Kyiv had officially requested Berlin for the delivery of such missiles, but the German government hesitated to proceed with the transfer.
Recently, German journalists reported that support for the transfer of Taurus missiles to Ukraine is growing within the German government and parliament.