Germany deploying Patriot system gearing up for NATO summit in Vilnius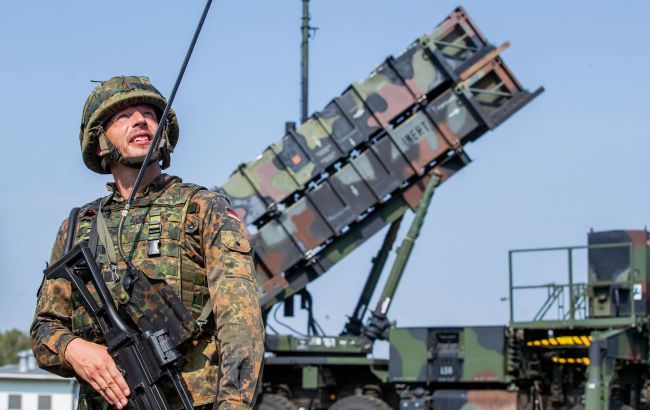 Patriot long-range air defence system (Photo: Getty Images)
Germany is deploying the Patriot air defense system in Vilnius as part of preparations for the NATO summit scheduled for July 11-12, according to the Lithuanian Armed Forces press service.
"The perfection of its (Patriot system - Ed.) operation on site will be ensured by a German crew based on collective decisions," the statement said.
It is noted that the Patriot system is performing combat tasks in Lithuania for the first time. In addition, before the summit, other combat forces and assets will be deployed by pre-developed plans, procedures, communication concepts, and logistics, involving over three thousand Lithuanian military personnel.
During the summit, the Lithuanian Armed Forces, together with allies, will additionally provide air defense, security for critical infrastructure and important routes, protection of individuals, checks on premises and vehicles, as well as search for explosive materials in objects.
NATO summit in Vilnius
A year ago, during the full-scale invasion by Russia, Ukraine submitted an official application to join NATO. NATO members and Secretary General Jens Stoltenberg have repeatedly emphasized that Ukraine will not join the Alliance while the war is ongoing.
On July 11-12, the next NATO summit will take place in Vilnius. Ukraine, on its part, expects to receive signals from the Alliance, including a clear schedule for accession and security guarantees.
As emphasized by NATO Secretary General Jens Stoltenberg, assisting Ukraine in winning the war is currently a priority for the Alliance.