Germany arms Ukraine: THeMIS and Leopard 1 ammunition delivered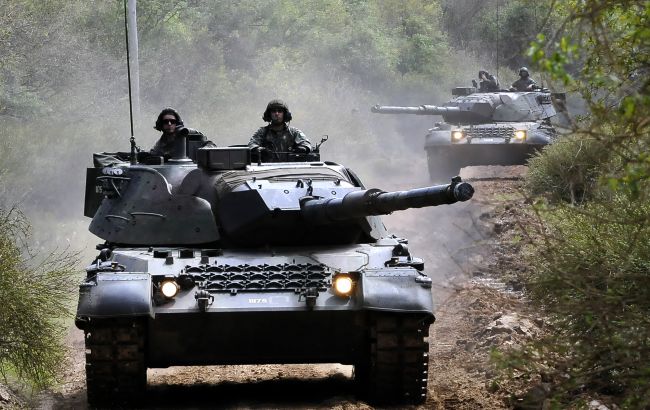 Germany transfers THeMIS UGV and ammunition for Leopard 1 to Ukraine (wikipedia)
Germany has delivered seven THeMIS tracked unmanned platforms and Leopard 1 tank ammunition to Ukraine, as reported by the German government's website.
Ukraine has received THeMIS and Leopard 1 tank ammunition, as well as seven semi-trailers for 8x8 HX81 tractors from Germany.
Additionally, Berlin intends to transfer 64 Bandvagn 206 tracked all-terrain vehicles and 66 armored personnel carriers to support Ukrainian defenders.
THeMIA UGV

THeMIS unmanned vehicles are multifunctional tracked ground platforms primarily used for evacuating the wounded and transporting ammunition. They can also assist with ammunition disposal and reconnaissance operations.
These platforms are remotely controlled and can also be programmed to move independently between different locations. THeMIS has a top speed of 25 km/h and is equipped with a hybrid diesel-electric engine, with a carrying capacity of 750 kg.
Ukraine already possesses THeMIS UGVs, having received them from Estonia.
Ukraine-Germany interaction
It is noteworthy that Germany is providing military aid and weapons to Ukraine, actively supporting it in its war against Russia.
Ukraine recently officially requested Berlin to supply long-range Taurus missiles with a range of up to 500 km. This would enable Kyiv to target Russian military infrastructure well beyond the front line.