Germany approves simplification of refugee employment: Details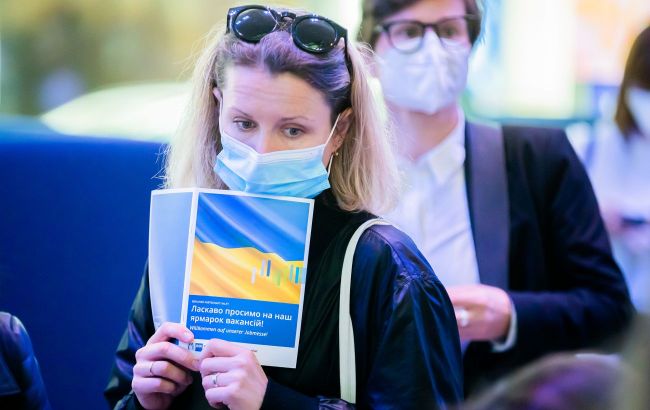 Germany approves simplification of refugee employment (Photo: Getty Images)
The German government has decided to simplify refugee employment procedures, including expedited integration into the German labor market for Ukrainians.
The relevant changes to the legislation on the stay of foreigners in the country were approved on November 1, according to DW.
Foreigners seeking international protection or facing imminent deportation will have easier access to the job market. Specifically, the work ban for people in reception centers will be reduced from 9 to 6 months.
The simplification of employment procedures also applies to Ukrainian refugees. The German authorities propose measures to accelerate the integration of Ukrainians who have fled the war into the country's job market. To achieve this, language proficiency requirements will be relaxed, and additional training will be offered.
Among the over 1 million Ukrainian refugees, 52% are of working age. According to recent data, 196,700 are employed, but 42,000 of them work in positions that do not require contributions to social insurance.
Labor Minister Hubertus Heil emphasized at a press conference on October 18 that with the decreasing language barrier, it is time for people to start working.
The minister announced a change in the government's approach to the employment of refugees with a real prospect of staying in the country for the long term, with a particular emphasis on Ukrainian women.
The next day, German Chancellor Olaf Scholz stated, "We are taking extensive measures to ensure that Ukrainian citizens residing in Germany all enter the German job market."
According to the government, over 100,000 refugees from Ukraine have recently completed language courses, with a similar number expected to complete their studies in the coming months.
Previously, it was reported that Germany aimes to accelerate the integration of Ukrainians into the labor market with critical steps outlined by the government. Companies will be encouraged to hire refugees who still have imperfect language skills.
Meanwhile, Ukrainian refugees in Germany increasingly find employment after a prolonged stay there. Nearly half of them have qualifications suitable for the work they perform.