Georgia claims Ukrainian involvement in alleged coup plot: Ukraine's MFA responds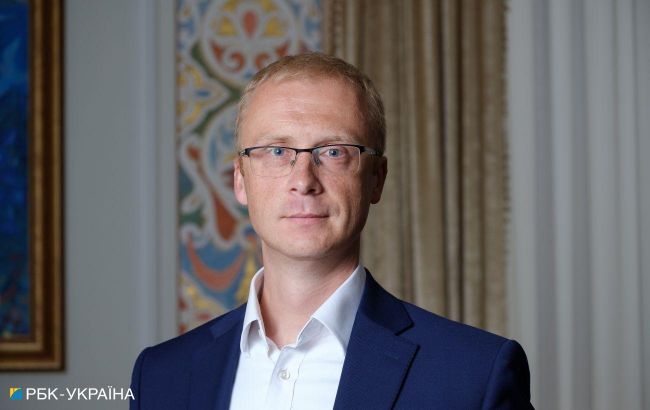 Spokesperson for the Ministry of Foreign Affairs Oleg Nikolenko (Photo: Vitalii Nosach, RBC-Ukraine)
Ukraine denies the claims made by the Georgian State Security Service regarding alleged attempts by certain individuals, including representatives from Ukraine, to carry out a coup in the country. However, Kyiv is not intervening in and has no plans to intervene in Georgia's internal affairs, according to the spokesperson of the Ministry of Foreign Affairs, Oleg Nikolenko.
Background
"A certain group of individuals operating on the territory of Georgia and beyond allegedly plans to organize destabilization and civil unrest in Georgia from October to December of this year, with the ultimate goal of changing the government through violent means," the statement from the State Security Service of Georgia said.
What does Ukraine have to do with this
The Georgian intelligence services believe that one of the authors of this alleged "plan" is the deputy of the former Georgian Minister of Internal Affairs, Vano Merabishvili, who is currently the deputy head of Ukraine's military intelligence, Georgiy Lortkipanidze.
Georgia also attempted to accuse some of his subordinates, specifically a former member of the security detail of Georgia's third president, Mikheil Saakashvili, and a member of Saakashvili's inner circle, the commander of the currently active "Georgian Legion" in Ukraine, Mamuka Mamulashvili.
"It is known that the organizers are considering the possibility of staging a scenario in Georgia similar to the Ukrainian Euromaidan of 2014," the State Security Service added.
How Kyiv reacted to this
Oleg Nikolenko explains that this information does not correspond to reality.
"The current Georgian government is once again trying to demonize Ukraine in order to address its internal political issues. The Ukrainian state has not interfered, is not interfering, and does not plan to interfere in the internal affairs of Georgia," the spokesperson for the Ministry of Foreign Affairs added.
Georgia's position on the war in Ukraine
Relations between Ukraine and Georgia soured after Russia's full-scale invasion. The pro-Russian government of the country openly did not condemn the aggressive war. Georgia continues economic cooperation with Russia and has even resumed aviation connections.
However, President Salome Zourabichvili supports Ukraine and Georgia's European integration. She criticizes the government and the ruling party Georgian Dream.
It was recently reported that Zourabichvili wanted to visit Ukraine and several European countries. However, the Georgian government banned her from making the visits.