General Zaluzhnyi held talks with Milley: Discussed Defense and Ukrainian Armed Forces Offensive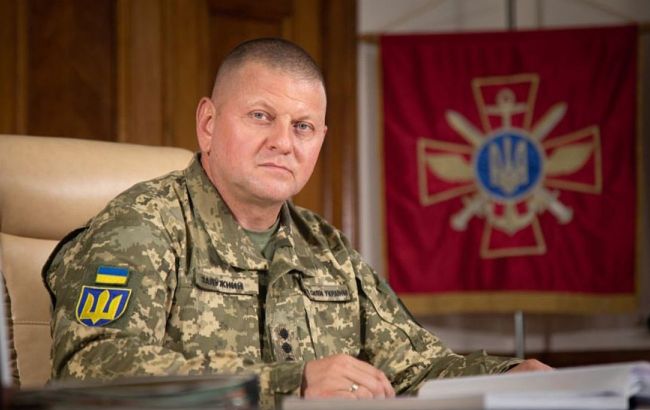 Photo: Chief of the Armed Forces of Ukraine Valeriy Zaluzhnyi (Facebook)
Chief of the Armed Forces of Ukraine Valeriy Zaluzhnyi held talks with chairman of the Joint Chiefs of Staff of the United States, General Mark Milley, discussing defense and Ukrainian Armed Forces Offensive, according to Zaluzhnyi's statement on Telegram.
"I briefed him on the situation at the front, the progress of our defensive and offensive operations. The adversary is trying to counterattack on various fronts, but our soldiers are holding their positions firmly," stated Zaluzhnyi.
Zaluzhnyi and Milley also discussed the needs of Ukrainian military separately.
"It's important to strengthen our air defense and artillery. I thanked our American partners for another package of military assistance. And I personally thanked General Milley," he added.
Zaluzhnyi mentioned that in September, Milley's term as the Chairman of the Joint Chiefs of Staff of the United States is ending.
"From the first days of the full-scale Russian invasion, especially during the most challenging moments of this war, General Milley has always been with our people. We appreciate the tremendous work, valuable advice, comprehensive assistance, and support provided. I invited him to Ukraine, and it will be an honor to welcome him on our soil," he said.
The Chief of the Armed Forces of Ukraine also mentioned that Milley introduced him to his successor.
"As a sign of continuing close partnership between Ukraine and the United States, General Milley introduced me to his successor, General Charles Brown. We agreed to maintain a high level of communication and conduct talks soon," he added.
Frontline situation
Recently, military expert Vladyslav Seleznov mentioned that when the Armed Forces of Ukraine cuts off the "Horlivka - Bakhmut" road, the occupiers will have to use other routes, which will increase the logistical burden.
Meanwhile, British intelligence noted that the liberation of Klyshchyivka and Andriivka brought the Armed Forces of Ukraine closer to one of the main supply routes to Bakhmut.