General Staff of the Ukrainian Armed Forces explained the importance of Avdiivka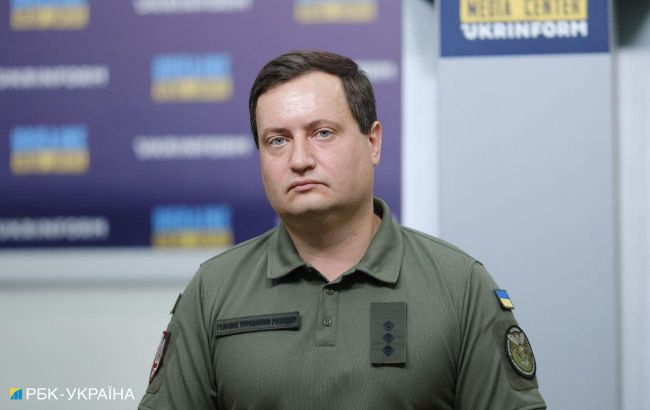 Representative of the Defense Intelligence of Ukraine, Andrii Yusov (Vitalii Nosach, RBC-Ukraine)
The city of Avdiivka serves as a gateway to Donetsk and the entire Donetsk region. Despite the challenges, the Ukrainian Defense Forces are inflicting significant casualties on Russian occupiers in terms of personnel and equipment, states Andrii Yusov, a representative of the Defense Intelligence of Ukraine.
According to Andriy Yusov, the situation in the Avdiivka direction is challenging, but Ukrainian forces are successfully repelling the attacking actions of Russian occupiers. This has prevented the occupiers from achieving their objectives, causing them to resort to tactics like "meat grinder" assaults and resulting in significant losses of both equipment and personnel.
"However, in addition to the enemy's actions, Ukrainian Security and Defense Forces continue to conduct active operations, liberate territory, and advance in certain areas of the front according to the overall plan and design. Avdiivka is essentially the gateway to Donetsk, the gateway to liberating Ukrainian Donetsk," emphasized Yusov.
The representative of the Main Intelligence Directorate (GUR) further noted that there is currently another escalation around Avdiivka, but the Russian military forces are unable to carry out their plans.
He also emphasized the importance of defending every Ukrainian populated area because regaining control is much more challenging than maintaining defense. Avdiivka is indeed significant in this context.
The situation in the Avdiivka
In the past week, the situation in the Avdiivka region has escalated. Russian forces are making persistent attempts to capture the city.
Local residents continue to be evacuated from the city in small groups, often under fire. For instance, law enforcement officers recently came under attack from cluster munitions in the vicinity of Avdiivka. The Russians targeted them using Uragan launchers.