Gas prices in Europe rise by 28% in one day: reasons expained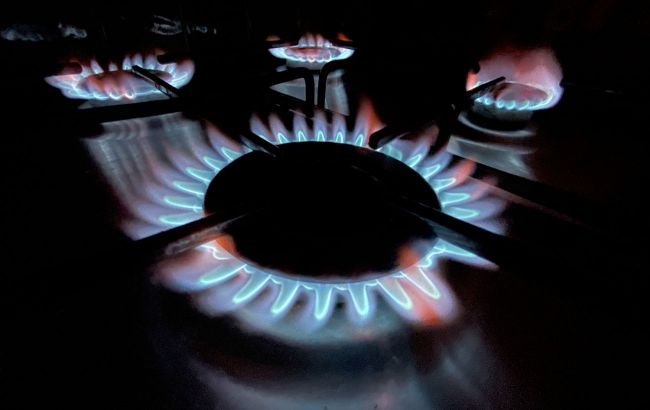 Gas prices in Europe rise by 28% (Getty Images)
On August 9, natural gas prices in Europe experienced a staggering 28% jump. This can be attributed to the threat of worker strikes at three major liquefied natural gas (LNG) production facilities in Australia, according to Bloomberg.
Futures on the TTF hub in the Netherlands rose to 39.8 euros per megawatt-hour (about $460 per thousand cubic meters). This upward trend continued into the morning of August 10, with prices further rising by an additional 3% to reach 41 euros.
These futures contracts have now exceeded the 40 euro mark per megawatt-hour for the first time since June. However, they remain more than 80% below the unprecedented levels achieved in August of the previous year.
Workers at Chevron and Woodside Energy Group in Australia have voted in favor of approving strikes on the Northwest Shelf, impacting the Wheatstone and Gorgon facilities. Some of these strikes could commence as early as next week in accordance with labor regulations.
"The situation highlights the importance of Australian LNG for global energy security, with even the possibility of a disruption to Australian gas supply causing large price spikes as far away as Europe," said Saul Kavonic, a Sydney-based energy analyst at Credit Suisse Group AG.
Kavonic added that an agreement is likely to be reached before it significantly impacts global LNG supplies.
Situation in Europe
The spike in natural gas prices in Europe, which rarely receives LNG from Australia, highlights the region's nervousness about supplies following last year's crisis that saw flows drop from Russia, traditionally its biggest source of the heating and power plant fuel.
Worries have persisted even with the continent's gas storage levels currently at almost 90% and above the five-year average.
Strikes that disrupt exports from all of the Australian plants for two months could send prices to €50 for the rest of the northern hemisphere summer and as high as €97 in the winter, according to Goldman Sachs Group Inc. analyst Samantha Dart
"Where prices go from here will really depend on whether this strike action goes ahead, and if so, for how long," said Warren Patterson, head of commodities strategy at ING Groep NV in Singapore.
He added that a prolonged strike would lead Asian buyers to seek LNG furthr afield and compete with Europe for supplies.
Price forecast
According to data from the National Bank of Ukraine (NBU), European gas prices are receding and approaching pre-pandemic levels. Amidst low consumption and the replacement of Russian pipeline gas, the European Union has entered a season of replenishing its gas reserves, with historical high storage levels.
NBU forecasts indicate a projected 56.9% decline in TTF hub prices in the Netherlands to $584.4 per thousand cubic meters by 2023.
The forecast for natural gas prices on the European market leans toward a decrease, influenced by active reserve accumulation this year, increased production of liquefied natural gas in the United States and other countries.