Gas prices in Europe are falling: storage facilities are 90% full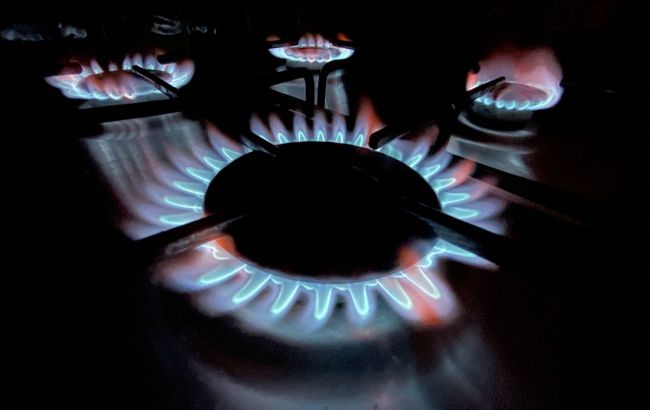 Gas prices in Europe are falling as storage facilities are 90% full (Photo: Getty Images)
Gas prices in Europe continue to decline. Futures on the TTF hub in the Netherlands decreased by 1.7% to 29.97 euros per megawatt-hour (approximately 350 dollars per thousand cubic meters), according to Intercontinental Exchange (ICE).
As reported by Bloomberg agency, sluggish demand after last year's energy crisis and high gas storage levels are helping to keep prices in check. Meanwhile, concerns about maintaining positions in Norway, the largest gas exporter, and escalating the conflict between Russia and Ukraine provide support.
Fuel reserves in the European Union are filled at more than 87%, slightly below the block's mandatory target of 90% by November. Some countries, including Spain and the Netherlands, have already exceeded this level, while Germany and Italy are approaching it.
France is among the outsiders, with a storage level of 78% after energy supplies to the country were interrupted several weeks earlier this year due to nationwide strikes. Compared to long-term historical averages, the government does not face shortages - it simply lags behind other EU members, whose reserves are fuller than usual.
However, supply problems persist, especially after imports of liquefied natural gas to Europe recently fell to the lowest level since 2021. Exporting chilled fuel from the US is now more profitable for Asia than for Europe in September, October, and November. Global LNG supplies may also shrink this month.
Price forecast
According to the National Bank of Ukraine, European gas prices are declining and approaching pre-pandemic levels. Against the backdrop of low consumption and the replacement of Russian pipeline gas, the EU entered a season of replenishing its gas reserves with historically high storage levels.
The National Bank of Ukraine predicts that in 2023, prices at the TTF hub in the Netherlands will fall by 56.9% to 584.4 dollars per thousand cubic meters.
On the forecast horizon, natural gas prices in the European market are revised downwards due to the active accumulation of reserves in the current year and increased production of liquefied natural gas (LNG) in the US and other countries.