Gas hub construction in Türkiye delayed amid disagreements with Russia: Reuters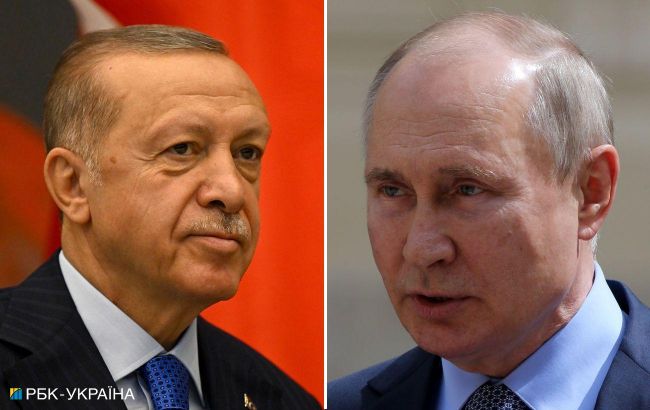 Recep Tayyip Erdoğan and Vladimir Putin (Collage by RBC-Ukraine)
Russia's attempt to create a gas hub in Türkiye is facing delays due to disagreements about who should be responsible for it, according to Reuters.
Russian dictator Vladimir Putin proposed this idea in October 2022, shortly after explosions damaged the Nord Stream gas pipeline connecting Russia to Germany through the Baltic Sea.
Reuters reports that the implementation of the gas hub project has been postponed due to a dispute between Russia and Türkiye over control of it.
"There are managerial issues, they are fighting for who should manage the hub," the source said on condition of anonymity.
Another source close to the Kremlin-controlled gas giant Gazprom acknowledges that there is an issue with management.
Gas hub in Türkiye
In October of last year, Russia announced that it could redirect gas transit to Europe from the Nord Stream 1 pipeline to the Black Sea region and Türkiye.
Subsequently, the administration of French President Emmanuel Macron called Putin's proposal to Turkish President Recep Tayyip Erdogan to build a gas hub near EU borders absurd.
After some time, the President of Türkiye stated that he had reached an agreement with Russian President Vladimir Putin to create a gas hub.
In September of this year, Putin said that Russia was close to reaching an agreement with Türkiye on the establishment of a natural gas trading center.