Gas explosion at multi-store building in Kyiv: 3 dead, 9 injured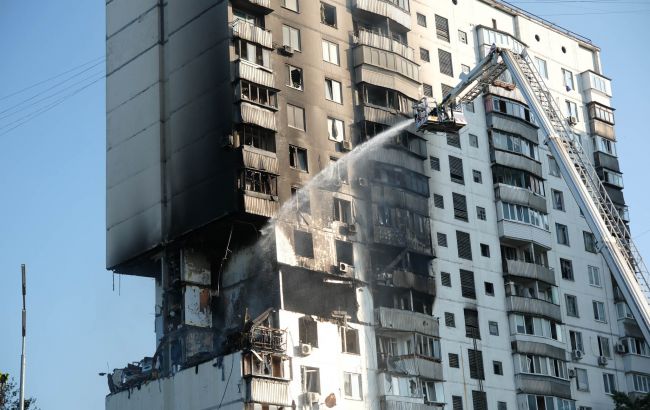 Gas explosion at multi-store building in Kyiv (RBC-Ukraine, Vitaliy Nosach)
"As of 3 pm, three people have been reported dead at the scene, nine people have been injured (three of them hospitalized), and 20 people have been rescued," the statement reads.
A rescue team has reported that it removed the damaged ceiling panels from the building and is also conducting the dismantling of structural elements and clearing the debris. "Supports are being installed to reinforce the ceiling between the 8th and 9th floors of the building," the statement reads.
Explosion in a multi-story building in Kyiv
On the night of June 22, an explosion took place in a 16-story residential building in the Dniprovsky district of Kyiv, resulting in the destruction of several floors.
Preliminary investigations suggest that the explosion was caused by a gas leak, but the exact reasons are still being determined.