G7 to discuss four options for sanctions against Russian diamonds this week: Reuters reports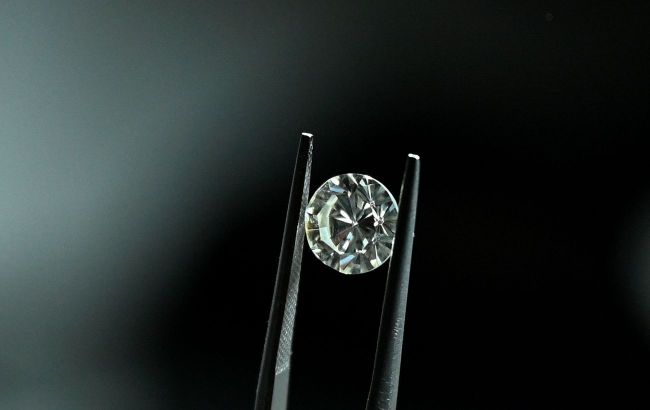 Illustrative photo (Photo: Getty Images)
Members of the G7 will discuss four plans for sanctions against Russian diamonds this week, which are expected to come into effect on January 1, according to Reuters.
These four proposals were prepared by Belgium, India, a group of the French jewelry industry, and the World Diamond Council.
They will be discussed at a technical meeting of G7 representatives on Thursday.
The G7's ban will significantly impact the export of Russian diamonds since G7 countries - the United States, Canada, Japan, Germany, the United Kingdom, Italy, and France - account for 70% of global diamond demand.
However, it will also affect the supply, as Russia is the world's largest producer of diamond raw materials, responsible for 30% of it.
What difficulties are G7 members facing?
The main task of the meeting will be to legally substantiate the traceability of diamonds to determine their origin.
"Part of the reason we are stalled is that ... it's an indirect ban - it's on Russian diamonds coming (into G7) from outside of Russia," said one source.
The agreement is challenging as the details of the G7 ban could improve or worsen the business conditions for some of the largest global diamond centers in Belgium, India, or the United States, affecting their share of the $87 billion natural diamond jewelry business.
The main differences between the proposals lie in where diamonds enter the G7 markets, how they will be verified if they originate from Russia, and what the weight thresholds and consequences for rule violations will be.
What do separate countries want?
Belgium and India want their own diamond centers in Mumbai and Antwerp, respectively, to be the points of entry, while the French group wants to have multiple entry points to prevent bottlenecks, and the World Diamond Council wants to create a more self-regulated system.
The weight threshold for precious stones can be 1 carat or more for polished stones. Belgium sees that its reputation is at stake and wants to ensure that Russian gems do not circulate, fearing that it may be affected by a scandal later.
India is concerned that a stricter model may put a heavier burden on its small and medium-sized producers.
What happened before
Belgium's Prime Minister Alexander De Croo previously stated that the European Union was close to imposing sanctions on Russian diamonds.
In particular, work is being done on a tracking system for diamond imports from Russia. It is worth noting that Ukraine has long been asking the EU to impose an embargo on Russian diamonds, but these restrictions have not yet been included in the sanction packages against Russia.
Yesterday, the National Agency on Corruption Prevention added six Russian companies that manufacture and supply equipment for diamond mining and processing to the list of candidates for future sanctions.