G20 diplomats agree on wording for Russia's war in Ukraine - Bloomberg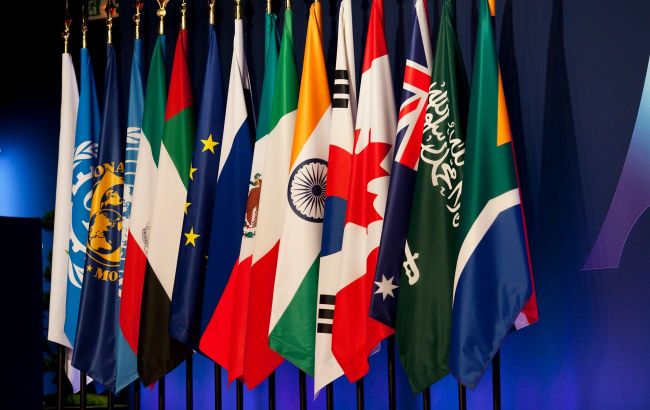 G20 diplomats agree on wording for Russia's war in Ukraine (Getty Images)
Diplomats from the "Group of Twenty" (G20) countries have reached a consensus on the wording concerning Russia's war against Ukraine. Moscow had previously threatened to block the communique, Bloomberg reports.
According to sources, diplomats have overcome differences between Russia and the rest of the G20 nations. Bloomberg's informed sources suggest that the wording is generally similar to what was agreed upon at last year's summit in Bali.
The language still must be approved by G-20 leaders, but that's seen as likely now that senior staff have agreed on the language.
G20 summit in India
Today, September 9, the summit of the world's twenty largest economies is commencing in India. The meeting's main objective is to discuss crucial topics, particularly economic ones.
This summit will proceed without Ukraine's participation, while representatives from Russia and the African Union will be present.
To find out what to expect from the G20 summit in India and whether the war will be addressed, read RBC-Ukraine's article.