Frontline situation and more: Ukrainian top general talks with American counterpart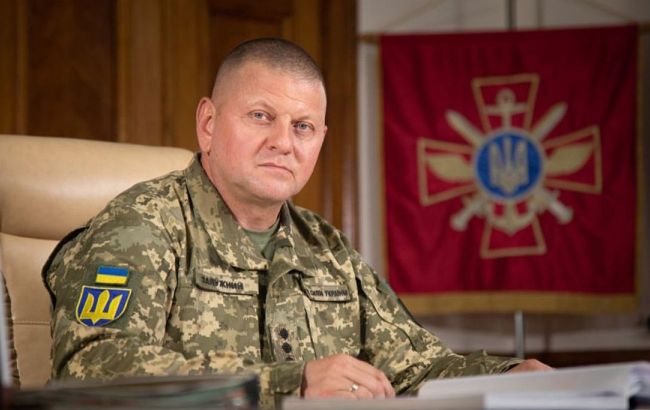 Commander-in-Chief of the Armed Forces of Ukraine, Valerii Zaluzhnyi (Photo: golos.com.ua)
Commander-in-Chief of the Armed Forces of Ukraine, Valerii Zaluzhnyi, held a conversation with the Chairman of the Joint Chiefs of Staff of the United States, General Mark Milley. In particular, they discussed the supply of air defense systems to Ukraine, according to Zaluzhnyi's Telegram.
"During the conversation, I informed General Milley about the operational situation on the front and talked about the course of our offensive operation," said the Commander-in-Chief.
According to Zaluzhnyi, during the conversation, he and Milley specifically addressed the supply of weapons and ammunition. The Commander-in-Chief emphasizes that strengthening the Ukrainian air defense remains another important issue that was also discussed.
"I expressed gratitude for the latest package of security assistance, which the United States announced the day before, as well as for the efforts our allies are making to provide Ukraine with F-16 fighter jets," he added.
Air defense systems in Ukraine
Ukraine currently possesses two Patriot air defense systems. One was provided by the United States, and the other was supplied by Germany in collaboration with the Netherlands.
Yesterday, on August 9th, Germany reported the transfer of two more Patriot missile launcher units to Ukraine.
President Volodymyr Zelenskyy stated that for effective defense against Russian attacks, Ukraine needed 50 Patriot batteries.