French court issues arrest warrant for Syrian dictator Bashar al-Assad, media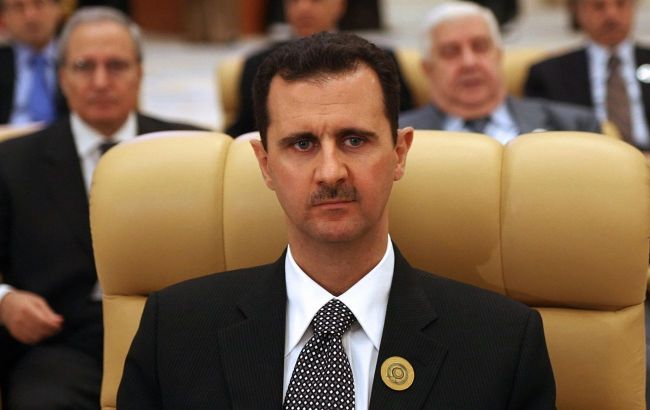 Bashar al-Assad (Getty Images)
The College of Judges in France issued an arrest warrant for Syrian dictator Bashar al-Assad because of his involvement in chemical weapon attacks, according to Le Parisien.
"On Tuesday, November 14, French investigative judges issued arrest warrants for Bashar al-Assad and three other high-ranking officials of the Syrian regime for their involvement in chemical weapon attacks in Syria in 2013," the media states.
The article notes that French law enforcement qualifies this as complicity in crimes against humanity and war crimes.
This decision is part of a judicial investigation conducted by the specialized department for crimes against humanity, war crimes, and offenses of the Paris Court.
The investigation was initiated after a complaint filed in March 2021 by the Syrian Center for Media and Freedom of Expression (SCM) and Syrian victims. Several non-governmental human rights organizations (Syrian Archive, Legal Initiative of the Open Society, and Defenders of Civil Rights) also joined and became members of the Chemical Weapons Victims Association.
Others under investigation include:
Syrian dictator Bashar al-Assad
His brother Maher al-Assad as a commander of the 4th Tank Division
General Hassan Abbas - director of the 450 branch of the Scientific Studies and Research Center (CERS)
General Bassam al-Hassan - head of the security and officer in charge of communication between the presidential palace and CERS.
The judicial investigation concerns two chemical attacks carried out in August 2013. The first, on August 5, targeted the cities of Adra and Douma, east of the capital Damascus, potentially affecting about 400 people.
The second attack, on August 21, 2013, was much more deadly. Early in the morning, rockets with sarin were aimed at the Eastern Ghouta area east of Damascus. The media notes that the attack could have claimed the lives of 1,000 people.
Bashar Hafez al-Assad
He is a Syrian state and political figure, the acting president of Syria since July 17, 2000, the Supreme Commander-in-Chief of the Armed Forces of Syria, and the secretary of the Syrian regional branch of the Ba'ath Party since June 24, 2000.
According to the FBI, at least 10 European citizens detained during the Syrian civil war were tortured by the Assad regime.
In March 2015, the organization Physicians for Human Rights published a report saying that the Assad regime is responsible for the majority of the 600 deaths of medical workers since the start of the Syrian civil war - 88% of registered attacks on hospitals and 97% of the killings of medical workers were attributed to Assad's forces.
Syria and its position on the Russia-Ukraine war
In March, Bashar al-Assad met with Russian dictator Vladimir Putin and expressed support for Russia in the war against Ukraine.
Last spring, Defense Intelligence of Ukraine said that the Assad regime decided to assist Russia with live forces in the military invasion of Ukraine. The Syrian government aimed to send 40,000 mercenaries to the region.