For the first time in history, a Ukrainian joins the legendary Formula 1 team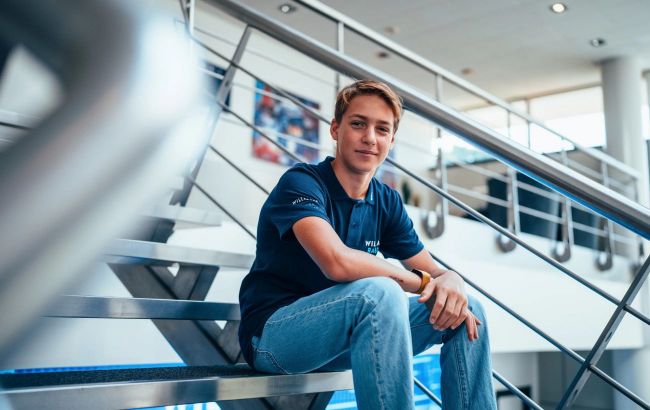 Photo: Oleksandr Bondarev at the Williams base in Oxfordshire county (williamsf1.com)
Ukrainian karting driver Oleksandr Bondarev has unexpectedly joined the Williams Racing Driver Academy, according to the official website of the team.
The 14-year-old pilot has become a part of the development program of the British team. The 2023 European Champion in the OK Junior category will strive to become the first Ukrainian to break into Formula 1.
"Williams Racing is one of the most iconic teams in motorsport, having had some of the best drivers in the sport race for them and it is an honour to have the chance to be part of that history. Since I was five years old, when I began karting, I dreamt about Formula 1. I have a long way to go, of course, but this is a huge step for me," Bondarev stated.
Sven Smeets, Sporting Director at Williams Racing, stated that the team could not overlook the immense potential of the Ukrainian at such an early age. The academy will provide Bondarev with all the necessary support in junior categories of motorsport. The next stage in the pilot's career is competing in the karting world championship for the Prema team in October.
What is known about Williams
Founded by Frank Williams, the team began competing in Formula 1 in 1977. The British team has won 9 Constructors' Championships and 7 Drivers' Championships in its history.
The drivers who became World Champions with Williams include Alan Jones (1980), Keke Rosberg (1982), Nelson Piquet (1987), Nigel Mansell (1992), Alain Prost (1993), Damon Hill (1996), and Jacques Villeneuve (1997). Mansell achieved the most victories with Williams (28).
The team's most recent victory occurred at the 2012 Spanish Grand Prix when Pastor Maldonado triumphed while driving for Williams. In the 2023 season, Alex Albon earned 21 points for the team.