Floods in Slovenia - Estimated damages amount to 5 billion euros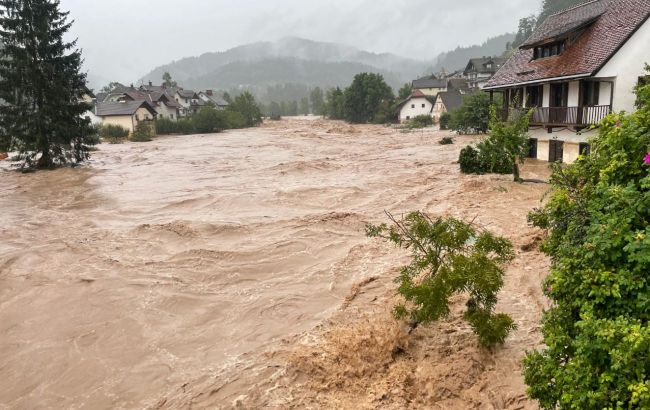 The severe flooding in Slovenia has resulted in damages amounting to 5 billion euros (photo: gov.si)
The floods that affected a significant part of northern and central Slovenia in early August caused approximately 5 billion euros in damages, equivalent to one-third of the country's national budget or 8% of its GDP, according to Euractiv.
Over the next two months, the government will create a special fund for the reconstruction of Slovenia, which will bring together various sources of funding, from budget allocations to EU funds and special contributions collected from businesses and households.
The main reason for this decision is to comply with European Union rules regarding borrowing and its impact on the budget deficit.
European Commission President Ursula von der Leyen has announced that the EU will allocate 400 million euros from its disaster response fund to help Slovenia overcome the consequences of the massive floods.
The consequences of the massive floods in Slovenia
Heavy rainfall has triggered massive floods in Slovenia, with precipitation ranging from 100 to 200 millimeters. The flooding has affected areas in the central and northern parts of the country. Rivers have overflowed, landslides have been reported, entire cities have been left without electricity, and at least 6 people have lost their lives.
To assist with recovery efforts, over 50 Ukrainian rescuers were deployed to Slovenia on August 12th. Ukrainian teams redirected a section of the Savinja River as part of their operations.
Since the start of their work in Slovenia, Ukrainian emergency responders have cleared 870 meters of riverbed, constructed over 200 meters of dams, and reinforced approximately 500 meters of shoreline.