First time as NATO member Finland leads naval exercises in Baltic Sea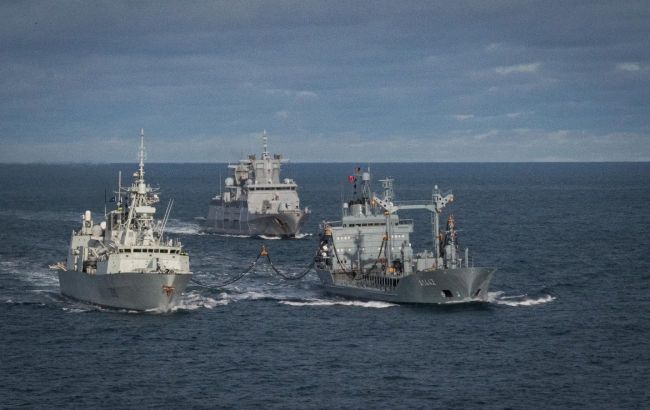 Finland leads naval drills in the Baltic Sea (Photo: facebook.com/snmg01)
For the first time as a NATO member, Finland will lead the Freezing Winds 23 international naval exercises near the Russian border, according to Yle.
Naval exercise Freezing Winds 23 is scheduled from November 20 to December 1 in the Gulf of Finland and Archipelago Sea. The exercise will include the Finnish Navy, Swedish Army, Air Force, and Navy.
The NATO Standing Maritime Group SNMG1 and Standing Mine Countermeasures Group SNMCMG1, comprising ships from Germany, the Netherlands, Poland, and France, will also participate.
Over 4,000 personnel and 30 warships will take part in the exercise.
Finland in NATO
Finland joined the North Atlantic Alliance in April of this year.
Finnish officials considered NATO troop presence on their territory before becoming members.
Helsinki began negotiations with Washington in May to permit the U.S. military to remain in the country. Subsequently, there were reports that Finland might authorize the United States to use multiple military bases on Finnish soil.