Firefight between Kadyrovites and Dagestanis occurred in Zaporizhzhia region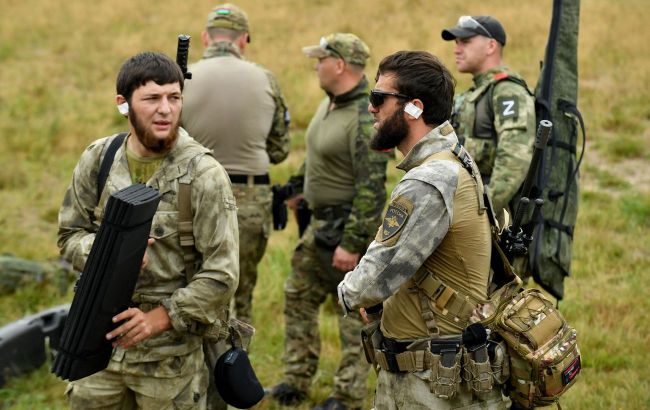 Firefight between Kadyrovites and Dagestanis occupied in Zaporizhzhia region (Photo: Getty Images)
In the temporarily occupied village of Mykhailivka in the Zaporizhzhia region, a conflict occurred between units of the Russian army. The Kadyrovites and Dagestanis instigated the shootout, according to the press service of the Center for National Resistance.
According to information from the underground, on August 12, Russian propagandists arrived in the village of Mykhailivka in Vasylivka district to film a story about the "significant contribution" of a high-ranking member of Kadyrovites to the development of the occupied territories.
In the evening of that day, a verbal altercation took place near the Central Park of Mykhailivka between Kadyrovites and Dagestanis from another unit of the Russian occupation forces. During the quarrel, one of the occupiers opened fire into the air from a firearm.
During the altercation, one of the occupiers sustained numerous cutting and stabbing injuries incompatible with life.
"This led to open confrontation between the units, involving the use of under-barrel grenade launchers GP-25 'Koster,' hand grenades, and firearms," the statement said.
The Dagestanis achieved success during the battle.
"From both sides, irreparable losses amounted to 20 servicemen of the Russian units, with more than 40 wounded. The commander of the Kadyrovtsy unit (likely holding the rank of colonel) was sent to the front positions as punishment," the statement said.
Previously, Kadyrovites staged a shootout in the occupied Urzuf near Mariupol, resulting in the deaths of civilian residents.