Kadyrov mercenaries engage in shootout near Mariupol, civilian casualties reported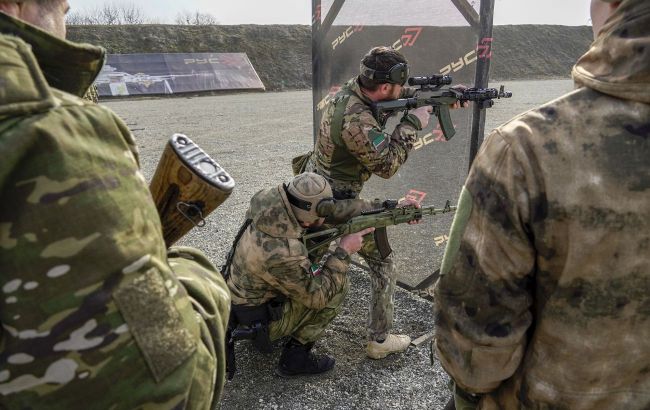 Kadyrov mercenaries engage in shootout near Mariupol (Photo: Getty Images)
According to the Telegram channel of Petro Andriushchenko, Mariupol Mayor's advisor, a violent clash erupted as Kadyrov mercenaries engaged in a shootout in the occupied Urzuf region near Mariupol. The incident resulted in the loss of innocent lives.
The tragedy unfolded on August 11. Allegedly, Kadyrov mercenaries units arrived in the town of Urzuf for purported rest. However, a conflict ignited between the Kadyrov fighters and the local military commandant's office.
Andriushchenko clarified that pursuits ensued between the Kadyrov units, leading to an exchange of gunfire.
According to his statements, the incident claimed the lives of the occupants, though the exact count remains unknown. Tragically, there were also casualties among the civilian population.
Andriushchenko added that two teenage girls, four young boys, and a woman are known to have lost their lives.
Mariupol's situation
Russian occupants seized Mariupol and its surroundings in the spring of the previous year. Throughout, the aggressors callously and incessantly bombarded Mariupol with heavy weaponry and aviation.
Presently, Russian occupying forces are utilizing the city as their military base due to its port and railway station.
According to local authorities' reports, Russians have escalated checks on the local populace in Mariupol and are carrying out so-called purges.