Fire on railway in Donetsk: First satellite image appears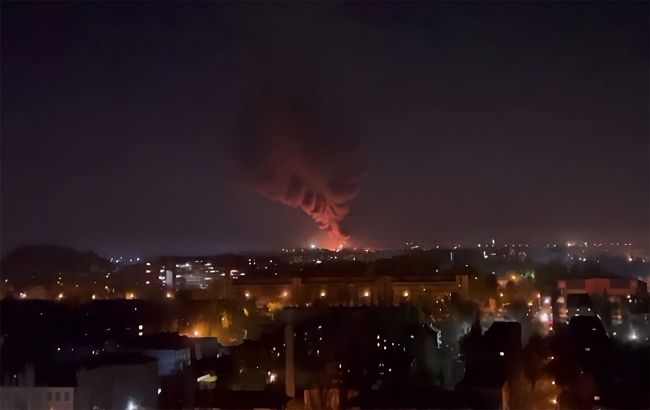 A satellite image of the aftermath of the fire in Donetsk has appeared (Photo: a screenshot from the video)
In the temporarily occupied Donetsk, on October 31st, fuel tanks were on fire. The first satellite image has emerged, according to OSINT analyst Bredy Africk on Twitter.
He has published an image in which you can see the aftermath of the fire on the railway in Donetsk. The tanks that were burning yesterday are still there.
At the same time, the OSINT analyst claims that the alleged cause was a strike by Ukrainian forces. The Ukrainian Armed Forces have not yet commented on this information.
Satellite image of the aftermath of the fire in Donetsk (twitter.com/bradyafr)
Background
A strong fire broke out in Donetsk yesterday, October 31st. It was later revealed that fuel tanks had caught fire.
At that time, Russian media reported alleged four attacks on Donetsk, which supposedly caused the fire.
Meanwhile, relevant photos and videos were posted on the internet, showing the fire.