Fire in occupied Simferopol: Black smoke pouring out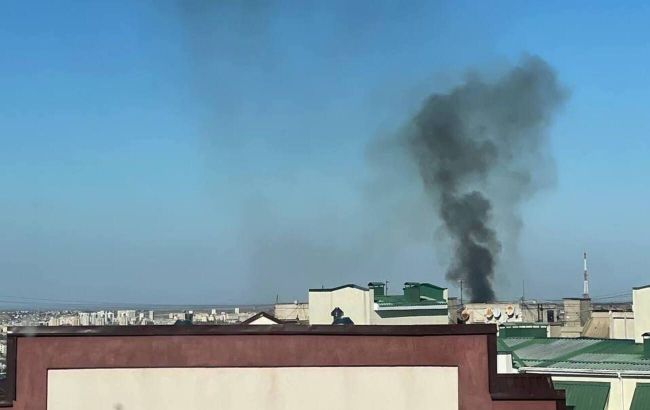 A fire broke out in occupied Simferopol (Photo: t.me/chp_crimea)
In the temporarily occupied Simferopol today, on October 31, a fire occurred in one of the districts. Thick black smoke rose from the scene, according to local Telegram channels.
"Simferopol, in the Pneumatics area, something is burning," writes the pro-Russian Telegram channel "Emergency Situations Crimea."
According to eyewitnesses, the smoke has been visible for about 10 minutes.
However, the cause of the fire is not reported at the moment.
Explosions and fires in the occupied Crimea
Explosions and fires in occupied Crimea have become a common occurrence. This is explained by the ongoing efforts to liberate Ukrainian territory from Russian occupiers.
Today, a small anti-sabotage ship smoked in occupied Crimea. This happened in Sevastopol Bay.
Earlier, the Russians complained that on October 30, as a result of a missile strike, the S-300 air defense missile system of the occupiers' air defense forces was damaged.