Fire engulfs restaurant in Odesa's city center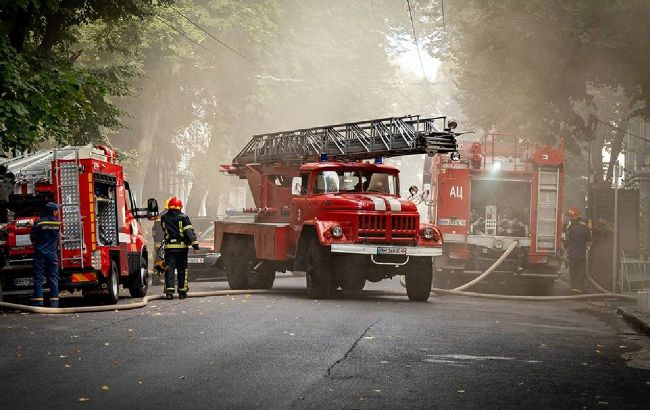 In the center of Odesa, a restaurant was on fire (Photo: facebook.com/DSNSODE)
Rescuers note that at 08:25, they received a report of a fire in the Primorsky district of Odesa on Sadova Street. It turned out that a two-story restaurant, Kotelok, was on fire there.
Firefighting was complicated by heavy smoke. At approximately 09:09, they localized the fire, and by 10:24, it was completely extinguished.
People were evacuated from the smoke-filled premises by rescuers. Fortunately, no one was injured. Currently, the causes and circumstances of the incident are being determined.
The fire was extinguished by 58 rescuers and 15 pieces of equipment.
Photo: a restaurant in the center of Odesa was on fire (facebook.com/DSNSODE)
Recently, a large-scale fire broke out in the Dnipro district of Kyiv. The premises of a household appliance service were affected.
Also in August, a fire occurred in a residential building in the Pechersk district of the capital, injuring a girl.