Fire breaks out in Shebekino, Russia: Plant burning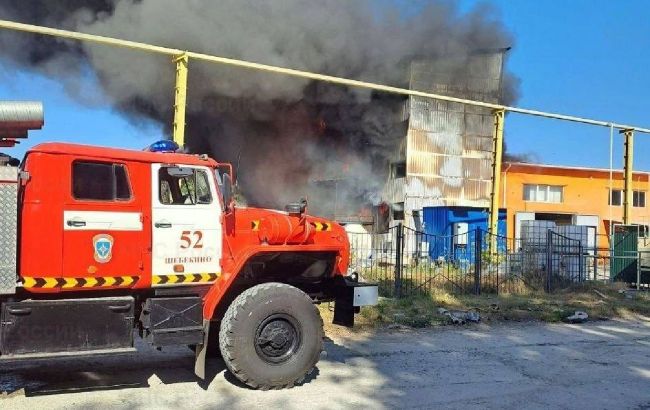 The fire in Shebekino, Belgorod region, broke out on September 6 (Photo: t.me/zhest_belgorod)
A massive fire broke out in the Belgorod region of Russia on Wednesday, September 6th. The fire erupted at one of the factories, according to local Telegram channels.
The fire originated in Shebekino on the premises of the "BELSINTEZ" enterprise. According to the Russian Ministry of Emergency Situations, no casualties or fatalities existed.
Reports online suggest that the cause of the fire was a short circuit in the rosin production workshop. Footage that has been published shows that the fire is quite intense. A large column of black smoke is visible in various parts of the city.
The "BELSINTEZ" plant is involved in the production of paints, varnishes, and similar substances.
Explosions in the Belgorod кegion
On the night of September 6th, explosions occurred in Russia's Belgorod and Bryansk regions. The Russian Ministry of Defense claimed that unidentified drones allegedly attempted to attack Russian regions.
According to the Russians, a drone was supposedly destroyed over the Belgorod region late in the evening. There were no injuries reported due to the falling debris.