Fighting with bows and arrows: West would never start offensive without air superiority, says Ukraine's top general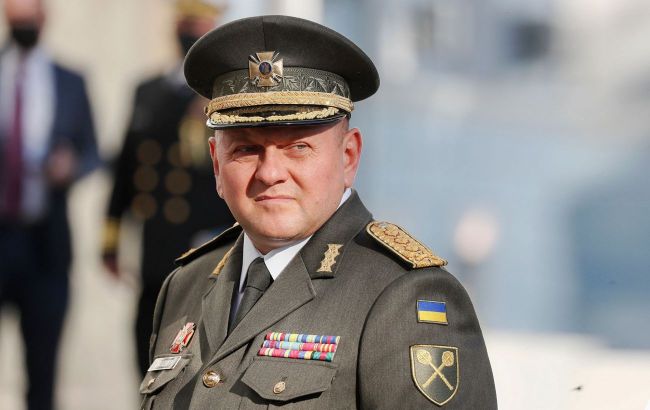 Commander-in-Chief of the Armed Forces of Ukraine Gen. Valerii Zaluzhny (Getty Images)
Commander-in-Chief of the Armed Forces of Ukraine Gen. Valerii Zaluzhny believes Western states would never initiate an offensive without air superiority, a capability Ukraine currently lacks due to the absence of modern fighters, as he said in a recent interview with The Washington Post.
While Ukraine was promised to get F-16 aircraft from its allies, it is unlikely to receive them before the autumn.
The media highlights the similarity between NATO's and Russia's military doctrines, both emphasizing the importance of air superiority before ground operations. However, Ukraine finds itself in a dilemma regarding which doctrine to stick to: NATO's or Russia's. "And Ukraine, moving to offensive operations, should follow which doctrine?" Zaluzhny said. "NATO's? The Russian Federation's? Or is that none of your business? 'You have your own doctrine. You have tanks, you have some cannons, you have some (fighting vehicles). You can do it.' What is that?"
At the command post of the Commander-in-Chief, there is a screen that shows him everything that is happening in the air at any given moment – the NATO aviation on the western border of Ukraine, Ukraine's aircraft in the sky, and Russian aircraft on the eastern borders.
"Let's say that the number of (NATO) aircraft rotating near our western borders is twice the number of Russian aircraft destroying our positions. Why can't we take at least a third of them from there and bring them here?" Zaluzhny asked.
Since the Russian Su-35 fleet has significantly better radar and missile range, older Ukrainian aircraft cannot compete with it. As a result, ground forces become easy targets.
"No one is saying that tomorrow we need to rearm and acquire 120 aircraft. Why? I don't need 120 aircraft. I'm not going to threaten the whole world," he said.
According to him, a very limited number of aircraft would be sufficient, but they are needed because there is no other way.
"Because the enemy is using a different generation of aviation. It's like if we were to go into battle right now with bows and arrows, and everyone would say, 'Have you lost your mind?' But with this question, 'No, no,'" Zaluzhny added.
F-16 for Ukraine
Ukraine's allies have formed an aircraft coalition led by the Netherlands and Denmark. This coalition aims to provide Ukraine with modern fighters, including the F-16, and conduct training for Ukrainian pilots using specialized aviation simulators. Ukraine's Defense Minister Oleksii Reznikov hopes that the training of Ukrainian pilots on F-16 aircraft will begin in July, though the delivery of Western aircraft is not expected before the New Year, according to earlier statements by Reznikov.