Fighting in Tavria direction - Ukrainian Armed Forces eliminated 300 occupants over last day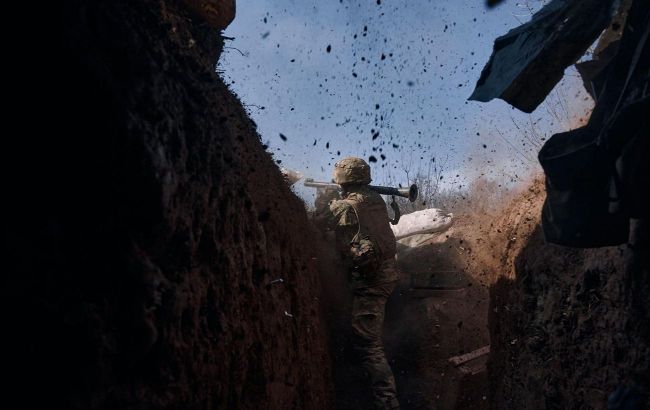 Ukrainian Armed Forces eliminated over 300 Russian occupants in Tavria sector (Photo: facebook.com easternforce)
Defenders of the Tavria sector continue to inflict losses on Russian occupiers in terms of both personnel and equipment. Artillery units of the Ukrainian Armed Forces carried out over a thousand firing missions in the past day, reported the commander of the Tavria Operational Strategic Group Oleksandr Tarnavsky.
"Overall, in the past day, the enemy attacked our positions 27 times and conducted 731 shelling actions, resulting in 2 missile and 24 air strikes. Artillery units of the Defense Forces on the Tavria sector executed 1283 firing tasks within the day," the commander informed.
According to him, during the last day, enemy losses amounted to 309 individuals, including:
irreversibly deceased - 93,
wounded - 208,
captured - 8.
Moreover, 19 units of enemy military equipment were destroyed, including:
4 tanks,
6 armored vehicles,
8 artillery systems and mortars,
1 MLRS (Multiple Launch Rocket System).
"We have also eliminated five enemy ammunition depots. We are defeating the enemy," Tarnavsky added.
Losses of the Russian army
Since the beginning of the aggressive war, the Ministry of Defense of the Russian Federation conceals the actual losses of its army. The losses of hostile military formations, including private military companies, are also undisclosed.
However, Russian opposition journalists confirmed a list of several thousand Russians who passed in the war against Ukraine.
According to the General Staff of the Armed Forces of Ukraine, Russia has lost tens of thousands of pieces of equipment and over 260,000 military personnel in the war against Ukraine. Within the past day, the Ukrainian Armed Forces have eliminated 640 occupants.