Fall weather could pose greater threat to Russians than Ukrainians, but condition exists: Expert's insight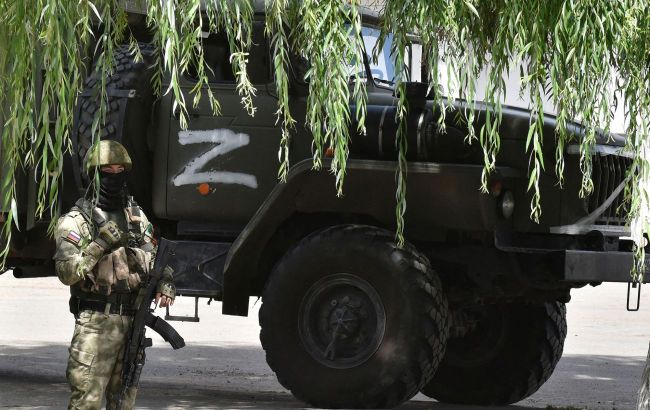 Illustrative photo (Photo: Getty Images)
Fall weather could become a major problem for the occupiers if the Ukrainian Armed Forces manage to liberate Tokmak and advance towards Melitopol in the Zaporizhia region, according to a statement from military-political expert Oleksandr Kovalenko of the Information Resistance group.
Background
The Chief of the Main Intelligence Directorate of the Ukrainian Ministry of Defense, Kyrylo Budanov, acknowledges that advancing will be more challenging in cold, wet, and muddy conditions. However, he assured that the counteroffensive would continue, nonetheless.
Recently, the Chairman of the Joint Chiefs of Staff of the United States, Mark Milley, clarified the probable timeline.
"There's still a reasonable amount of time, probably about 30 to 45 days' worth of fighting weather left, so the Ukrainians aren't done," he noted.
Obviously, the statement about 30-45 days is tied to the expectation that heavy rains will begin after this period. Seasonal precipitation will impact the condition of the ground, and heavy mud will slow down advancing forces, while the cold will add logistical problems.
Unclear where the Ukrainian forces will face bad weather
For instance, if at the end of September or the beginning of October, the Armed Forces reach Tokmak (Zaporizhzhia region), it means they will be positioned between the second and third lines of the Russian defense.
"If in October we liberate Tokmak, it means we will reach the third line. If by the end of October, we can advance toward Melitopol, then, according to Mark Milley's forecasts, bad weather will strike in the vicinity of this city. What does this mean? It's a significant problem for the Russian occupiers because the territory up to the Azov Sea coast will be under our complete fire control," he noted.
Bad weather can be a problem for the Russians themselves
However, it's still challenging to predict when the rains or frost will begin. No one knows whether they will occur in November; perhaps November will be warm, or it might snow.
"What we can achieve further will depend on where the bad weather stalls our Defense Forces. If it's a scenario with fire control over a narrow strip near Melitopol, then the bad weather won't be such a problem for us. It's a problem for the Russians because we can keep pushing forward and continue offensive actions," the expert emphasized.
More on the impact of weather on the front and whether rains or frost can stop the Ukrainian Armed Forces can be found in RBC-Ukraine article titled "Weather factor: Will rains affect the front and halt Ukrainian Armed Forces' advance?".