Failed mutiny in Russia: Wagner PMC faces destruction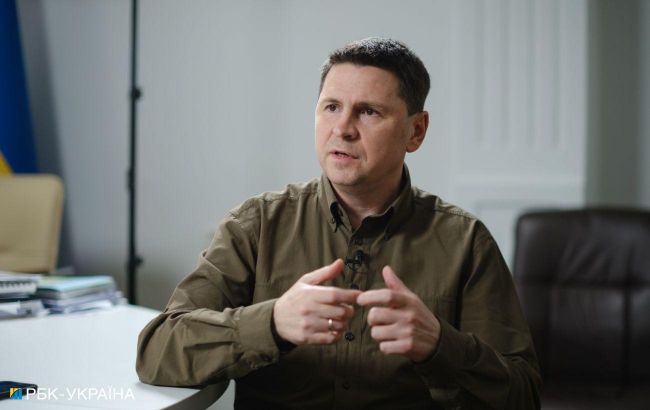 Mykhailo Podolyak, Advisor to the Head of the Presidential Office (Vitaliy Nosach, RBC-Ukraine)
Evgeny Prigozhin squandered his chance with the mutiny attempt in Russia, and his cowardice led to the destruction of the Wagner Private Military Company (PMC), said Mykhailo Podoliak, an advisor to the President's Office, in his Twitter post.
"Defeat is a bitter pill to swallow, especially for cowards. The empire of the Wagner PMC is being torn apart by scavengers who carry away the tastiest morsels in their beaks. The PMC is rapidly losing its billion-dollar state funding, as other power factions vie for those funds," Podoliak writes.
According to the advisor to the President's Office, some mercenaries are signing contracts with the Russian Ministry of Defense, while others are joining the Rosgvardiya (National Guard of Russia, internal military force - ed.) or attempting to return to Africa, where there are already attempts to nationalize Wagner's assets.
Prigozhin himself shuttles between Russia and Belarus, kissing the hand of Lukashenko and begging for forgiveness for the failed mutiny.
"But all of this is irrelevant – a person who had a chance has turned into a failure, killing his own child," Podoliak said.
Prigozhin's riot

On June 24, the founder of the PMC, Prigozhin, announced that the Russian Ministry of Defense had issued an order for its military forces to strike at the rear positions of the Wagner militants, resulting in the deaths of many mercenaries. He declared his intention to "deal with lawlessness," specifically targeting Russian Defense Minister Sergei Shoigu and Chief of the General Staff Valery Gerasimov.
The attempted rebellion greatly alarmed the Kremlin: roads were blocked, armed forces were deployed, and Russian dictator Vladimir Putin and his elite fled the capital.
According to US President Joe Biden, the Kremlin leader was weakened by such a mutiny attempt.