Factories, shopping mall, bank: Ukraine nationalizes billion-dollar assets of Russian oligarchs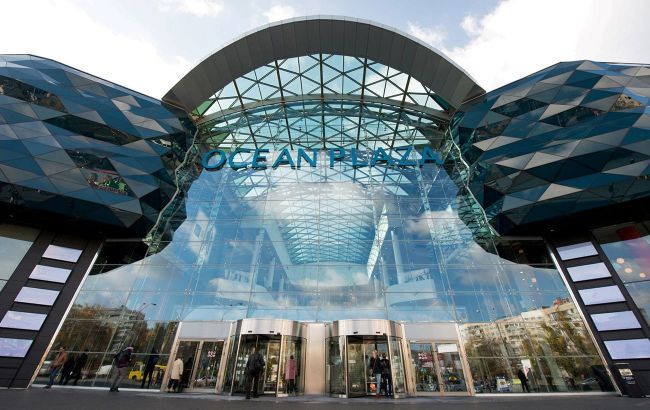 Ocean Plaza is nationalized (oceanplaza.com.ua)
Since the beginning of the war, the High Anti-Corruption Court of Ukraine has decided to impose sanctions on a number of commercial structures and their owners. The state budget has received assets worth billions of hryvnias that belonged to a group of Russian oligarchs close to the Kremlin, as the State Bureau of Investigations (SBI) reports.
According to the SBI, among the owners of these commercial structures are Vladimir Putin's close associates, the brothers Arkady and Igor Rotenberg, Oleg Deripaska, and Evgeny Giner.
The following assets have been nationalized:
Glukhiv Quartzites Quarry LLC and Mykolaiv Alumina Plant (Deripaska, estimated value of 10 billion UAH);
Ocean Plaza shopping mall with an estimated value of over 350 million dollars (Rotenbergs);
88.89% of shares of PJSC First Investment Bank (Giner).
Various shares and properties of Russians in other industries have also been nationalized. This includes 100% of LLC Avangard-Vilart which, in addition to Ocean Plaza Project (Cyprus) LTD, is owned by Ethoder Investments Limited and 66.65% of the Investment Union Lybid.
Structures controlled by Oleg Deripaska were also involved in the expansion and reconstruction of the Dnipro-Bug Sea Port. The state has regained land plots and immovable property in various regions of Ukraine, as well as hundreds of units of special and cargo machinery.
The owners of other assets nationalized by Ukraine are Russians Alexander Ponomarenko and Alexander Skorobogatko.
Not nationalized yet
According to the SBI, the following assets have been arrested by the court, and the question of nationalization is being considered:
Rivneoblenergo (93.2%),
Khersonoblenergo (99.9%),
Chernivtsioblenergo (96.8%),
Zhytomyroblenergo (95.5%),
Kirovohradoblenergo (72.9%),
7 hotels and 2 shopping malls with a total value of 2 billion UAH (Giner).
The nationalization of the Mykolaiv Alumina Plant was reported back in February. The High Anti-Corruption Court upheld the Ministry of Justice's lawsuit for the nationalization of enterprises worth 10 billion hryvnias.