F-16 for Ukraine: how many jets do Armed Forces need?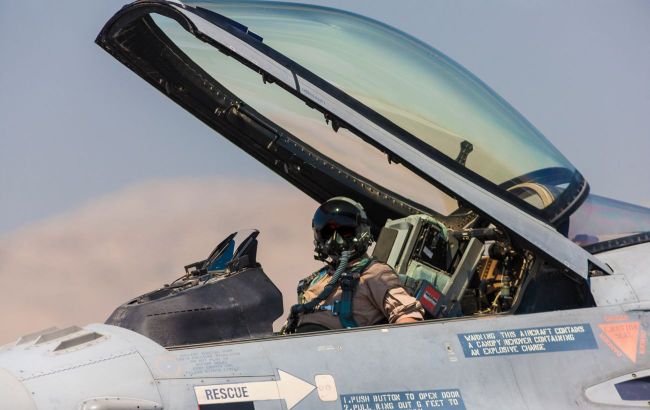 F-16 (Getty Images)
To meet the current needs on the front lines, the Armed Forces require approximately 2-3 squadrons of Western F-16 fighters, said Yuriy Ihnat, spokesperson for the Ukrainian Air Force, in an interview.
"When it comes to the quantity of aircraft, we need to differentiate it. During peacetime, this could be about one and a half hundred multirole fighters, which would be sufficient to defend our state from potential future external threats," said Ihnat.
Currently, the Ukrainian Armed Forces require 2-3 squadrons (1 squadron consisting of 12 to 18 aircraft). The corresponding number of fighter jets would assist our soldiers in:
repelling Russian aviation, which employs guided bombs, from our borders;
shooting down kamikaze drones and cruise missiles;
supporting ground forces in offensive and defensive operations.
F-16 for Ukraine

On July 11, during the NATO summit in Vilnius, a coalition for training Ukrainian pilots on the F-16 was officially established. The coalition consists of 11 countries, with the Netherlands and Denmark leading it.
According to the Minister of Foreign Affairs, Dmytro Kuleba, pilot training will commence in August or early September, and the first fighters may take to the Ukrainian skies by the end of March 2024.
Meanwhile, Romania plans to begin training Ukrainian pilots on F-16 combat aircraft as early as next month.