Explosions reported in occupied Crimea again, August 9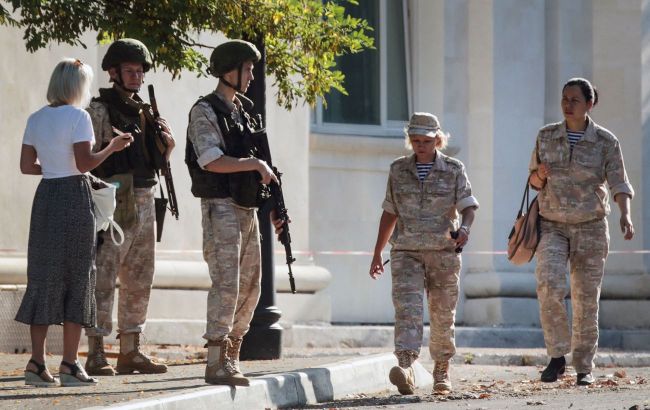 Explosions are heard in Crimea again (Getty Images)
Powerful explosions were once again heard in the occupied Crimea. According to local Telegram channels, the explosions occured near the Starokrymsky training ground and in Dzhankoi area.
"Our subscribers report a powerful explosion at the Starokrymsky training ground," the message reads.
Later, residents of Dzhankoi in northern Crimea reported a powerful explosion originating from Krasnogvardiyske. According to preliminary data, the explosion occurred around 11:37.
The Starokrymskyi training ground is located near the village of Krynychka in the Kirovskyi district of Crimea. Previously, an enemy ammunition depot was struck there.
Updated at 12:12
Local Telegram channels have reported yet another explosion at the Starokrymskyi training ground. The peninsula's occupying authorities claim that "scheduled disposal of ammunition" is underway.
Fire in Feodosia
It was reported online that a fire broke out in the port of Feodosia. However, there is no confirmation of this information just yet.
Explosions in Crimea
It has been an uneasy day in the occupied Crimea. Explosions were heard in the Dzhankoi district early in the morning, with increased activity of Russian helicopters reported later, heading towards the Azov Sea.
Smoke was spotted in the Sevastopol Bay. The Russians attempted to explain this by saying that an enemy fleet is conducting exercises. However, prior to this, the Russians blocked the Crimean Bridge for unknown reasons.