Explosions near occupied Ukrainian Melitopol - city mayor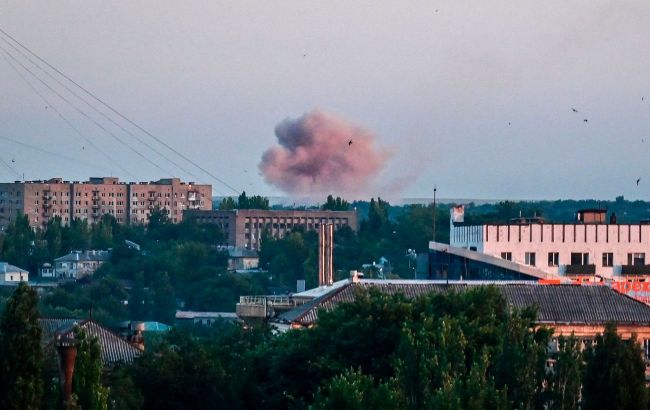 Explosions near occupied Ukrainian Melitopol, August 28 (Getty Images)
Explosions were reported near the temporarily occupied areas of Melitopol and Yakymivka in the Zaporizhzhia region on the morning of August 28, according to Melitopol's mayor, Ivan Fedorov.
"The occupiers in Zaporizhzhia are feeling the heat. Residents of the Melitopol district are reporting explosions near Melitopol and Yakymivka," wrote Fedorov.
According to his statements, yesterday there were "warm greetings for the Russian military" heard in Tokmak as well.
Situation in Zaporizhzhia region
Russian occupiers continue to shell towns in the Zaporizhzhia region on a daily basis. The enemy's attacks not only target frontline towns and villages but also Zaporizhzhia itself.
However, the Ukrainian Armed Forces are striking back at the Russians in the occupied part of the region.
On August 26, Fedorov reported another round of explosions in Tokmak. He specifically warned that "something bad" is happening to the enemy on the Melitopol front.
Ukrainian military forces have intensified their offensive actions in the Zaporizhzhia region this summer. The fighting is taking place on two fronts - Melitopol and Berdiansk. Recently, Ukrainian defenders entered the town of Robotyne and raised the Ukrainian flag there.