Explosions in Sevastopol: Media reveal details of yesterday's missile attack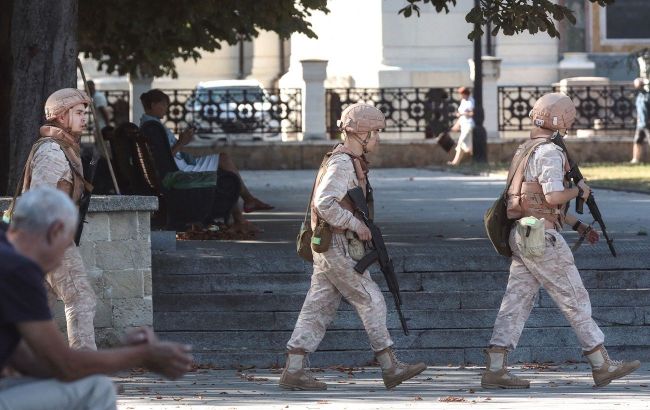 Illustrative photo (Getty Images)
Strong explosions that happened yesterday evening in the temporarily occupied area of Sevastopol were the result of a missile attack on a military facility near the town of Saharna Holovka, according to Astra.
According to Russian sources, one of the missiles struck a forest approximately half a kilometer from an arms depot at military unit 63876. The territory of this unit, located in the vicinity of Saharna Holovka, houses storage facilities for the equipment of the Russian Black Sea Fleet.
"The missile caused a fire in the forest, but the military facility was unaffected," the report says.
Backstory
Yesterday evening, October 24, residents of Crimea reported powerful explosions that were heard in Sevastopol. They spoke of at least two explosions, with the second one even being audible in Bakhchysarai, which is more than 30 kilometers away.
An air raid alarm was also declared in Sevastopol.
Later on, the local governor Rozvozhaev explained the explosion was part of routine activities in the waters near Kara-Koba, including the use of rocket-propelled grenades. He claimed that electronic countermeasures allegedly downed a drone, which detonated on the ground, in a field.
Attack on Russian military unit near Sevastopol
About a week ago, the military unit of Russian occupants in the vicinity of Saharna Holovka was also subjected to an attack, which resulted in damage.
To recall, in the evening of October 18, an air raid alert was issued in Sevastopol following explosions in the area of this town. It was later revealed that there were at least four arms depots containing Russian weaponry near the settlement. This included missile equipment.
Subsequently, on October 19, Russian media reported that at that time, Russian arms depots in Crimea had been attacked. Presumably, a missile hit the territory of the storage facilities for the Russian Black Sea Fleet.