Massive explosions in Odesa on October 30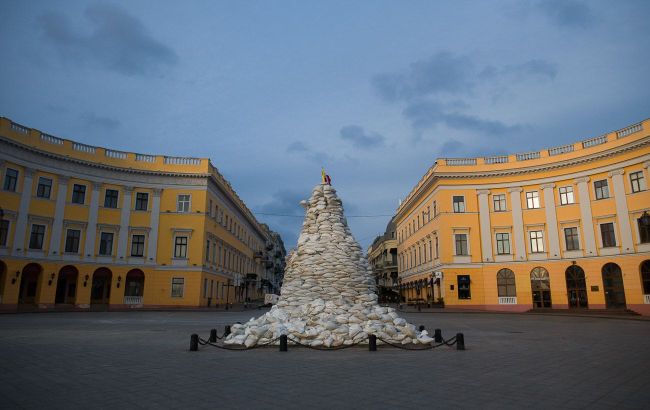 Explosions in Odesa (Getty Images)
Explosions were heard in Odesa this morning, October 30. Air raid alert was declared in the city and the region due to the threat of enemy ballistic missiles, according to local media and Telegram channels.
Explosions in Odesa occurred shortly after air raid sirens were sounded. Meanwhile, other sources suggest that the explosions had already taken place before the air raid was declared.
Currently, it is known that there have been at least three explosions in Odesa.
Odesa Regional Governor Oleh Kiper issued a warning to the residents, urging them to seek shelter until the air raid alarm is lifted.
"Odesa region, take cover until the all-clear is given," he wrote.
Air raid alarm
According to the Ukrainian Air Force, the air raid alarm in the Odesa region was declared due to the threat of occupant forces employing ballistic weaponry. There was also a potential risk for the Mykolaiv and Kherson regions.
Explosions in Odesa
Yurii Ihnat, the spokesperson for the Ukrainian Air Force Command, acknowledged that it is likely that the enemy had employed ballistic missiles.
"Reports of a ballistic threat have been received. Therefore, seek shelter. A ballistic missile, if launched from Crimea, has a relatively short flight time, taking only a matter of minutes from launch to impact. It is crucial to comprehend this and respond promptly because ballistic threats move swiftly. That's what appears to have occurred here. You reported that there have already been explosions. We will await further information from local authorities regarding the type of weaponry used," Ihnat said.
First рhotos of the aftermath
The Suspilne news outlet has released the initial photos depicting the aftermath of the attack on Odesa, revealing visible plumes of smoke.
Photo: smoke in Odesa after the Russian attack (Suspilne)
Russian night attack on Ukraine
During the night of October 30, Russian occupant forces launched an attack involving 12 Shahed drones and two guided aviation missiles, designated Kh-59. All hostile targets were successfully intercepted and neutralized by Ukrainian air defense forces. For more details on the overnight attack, refer to RBC-Ukraine's coverage.