Explosions in Khmelnytskyi region, August 19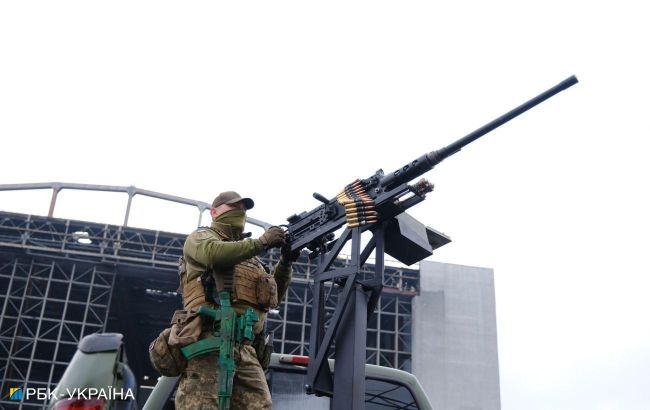 Ukrainian military (photo: Getty Images)
On the night of August 19, sounds of explosions were heard in the Khmelnytskyi region during an air raid alarm due to a drone attack. Air defense forces and assets are operational in the region, according to the Khmelnytskyi Regional Military Administration Telegram channel.
.
The explosions were heard in the region at around 03:40. They were confirmed by the First Deputy Chief of the RVA, Serhii Tiurin.
"In the region, explosions can be heard. We believe in our air defense capabilities," the official noted.
Residents of the region are also being urged to stay in shelters until the air raid alarm is lifted.
Prior to this, the command of the Air Force of the Armed Forces of Ukraine reported on several groups of Kamikaze drones of the Shahed type that Russian occupiers launched over Ukraine this night. Hostile attack UAVs were also detected in the sky over the Khmelnytskyi region.
Night attack on August 19
On the night of August 19, Russian forces launched another aerial attack on Ukraine using kamikaze drones. Additionally, the Ukrainian Air Force had warned of a threat of attacks involving ballistic missiles.
Air raid sirens were heard in many regions, including the east, south, center, and north of Ukraine, and later, alerts were also issued in some western regions.