Explosion in Tashkent occurred in vicinity of the airport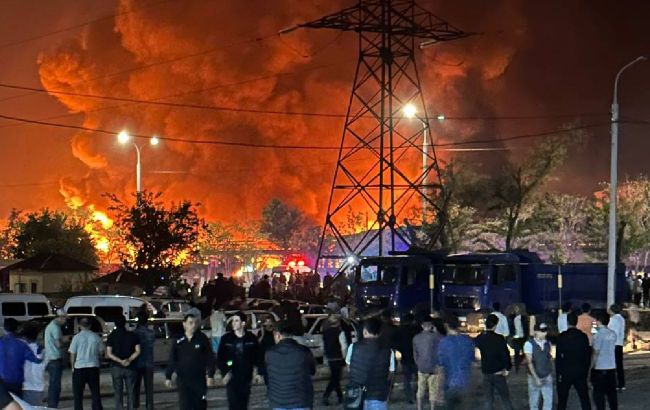 A powerful explosion occurred in Tashkent on September 28 (photo: Telegram)
A powerful explosion occurred in the capital of Uzbekistan on the night of September 28. The incident happened near Tashkent International Airport, according to the Uzbekistan Ministry of Emergency Situations (MNS) and local Telegram channels.
According to preliminary information, the explosion occurred in the area of the customs warehouse at Tashkent International Airport.
Local sources report that the shockwave from the explosion was felt up to 30 km from the epicenter. Residents of Tashkent are sharing on social media about a strong fire and shattered windows in buildings located near the airport.
However, the Ministry of Emergency Situations of Uzbekistan states that the fire occurred in the Sergeli district of the capital. Rescuers claim that the warehouse facilities caught fire after being struck by lightning.
"Information about injuries or fatalities among citizens as a result of the fire has not been received at this time," the statement says.
On May 10, a massive fire broke out at a gas station in Uzbekistan. Explosions occurred as a result of the fire, and the cause of the incident was attributed to safety violations during the gas transfer from a tanker.