Explosion in Odesa occurs in the House of Trade Unions: one victim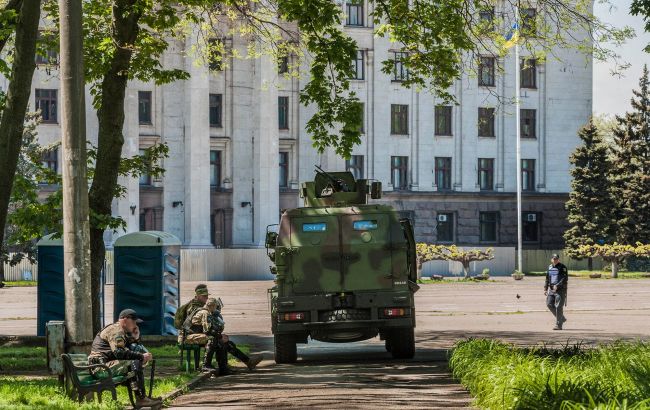 An explosion occurred in the House of Trade Unions in Odesa (Photo: Getty Images)
An explosion occurred at the Trade Unions Building in Odesa. As a result of the incident, one person was killed, according to the Odesa Regional Police.
According to preliminary information, a grenade exploded due to careless handling inside the Trade Unions Building. The police stated that one person died as a result of the explosion.
A forensic investigation team from the local police and experts from the Explosive Ordnance Disposal Unit are currently at the scene of the incident in the Odesa region.
Law enforcement authorities promise to provide more detailed information about the circumstances of the deadly incident at a later time.
It is important to recall that on July 23, Odesa was heavily shelled by Russian occupiers. The Russian Armed Forces targeted the city's historical center, damaging over 20 landmarks, including the partially destroyed Spaso-Preobrazhensky Cathedral.
Two people were killed, and more than 20 others were injured due to the Russian shelling of Odesa.