Explosion on railway in Ryazan region, Russia: 7 train cars overturned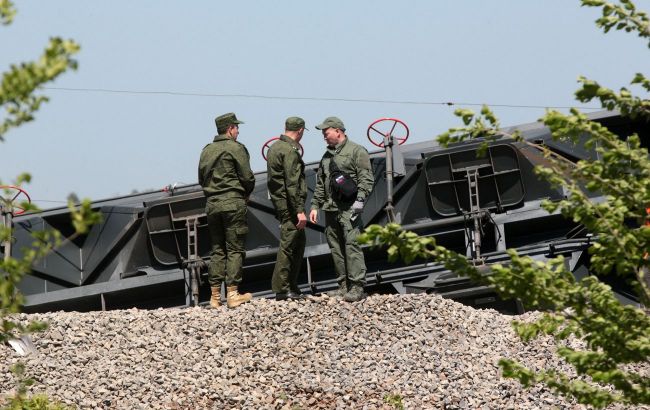 Illustrative photo (Getty Images)
A freight train derailed from the tracks near Ryazan in the Russian Federation, prompting Russian authorities to claim "interference by third parties", according to the Russian news source 7x7.
"The derailment occurred at 8:00 AM on the Rybne - Blok post section. Nineteen train cars overturned, and the assistant locomotive operator sustained injuries," the first news reports.
The incident was attributed to "third parties" by the Moscow Railway.
112 news channel reports explosions on the railway, resulting in the overturning of seven cars.
"The railway tracks were damaged, but there are no casualties or injuries. Investigators and deminers have been deployed to the scene," 112 writes.
Meanwhile, some other Russian news outlets also claim that 19 cars derailed.
Explosion at a railway in Ryazan region, Russia, resulted in overturned train cars (t.me/ENews112/15708)
Sabotage on Russian Railways
Sabotage on Russian railways and temporarily occupied territories has become a widespread phenomenon since the beginning of the war. For instance, in June in the Belgorod region of Russia, there were reports of 15 cars derailing from a freight train.
Sometimes, acts of sabotage also occur on the territory of Belarus. In October, according to the "Belarusian Gayun," unidentified individuals detonated the railway at the Ozerishche station near Minsk.
As explained by analysts from the Institute for the Study of War, sabotage by anti-war activists continues to be a serious issue for the Russian authorities.