Ex-mayor of Odesa and two businessmen suspected of seizing airport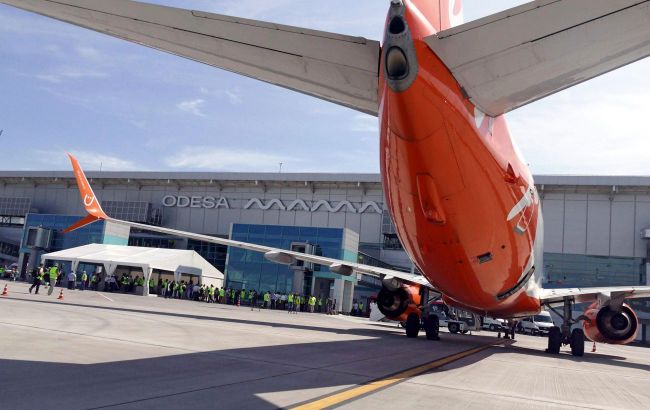 Photo: Odesa airport (Getty Images)
NABU and SAPO investigators have exposed a criminal group that seized the property of the Odesa International Airport, worth UAH 118 million, and the income from its activities during 2012-2022, according to the NABU Telegram channel.
According to RBK-Ukraine, the former mayor of the city, Oleksii Kostusiev, who headed the city from November 6, 2010 to November 4, 2013, his former deputy, businessmen Borys Kaufman and Alex Borukhovych, and the director of Odesa Airport Development LLC, Oleksii Kochanov, were served with a notice of suspicion.
As the investigation found out, in 2011 they registered a special LLC, which, together with the Odesa City Council, founded a company with 75% and 25% shares, respectively. The further goal of the company was to acquire ownership and privatize the airport property complex worth about UAH 118 million.
Kaufman and Borukhovych are the controllers of Odesa Airport Development LLC, which owns 75% of Odesa International Airport LLC.
Kostusiev then secured the consent of the city council deputies to establish the company. He told the deputies about the alleged plans of the co-founder to invest in the development of the airport.
The official also committed an official forgery, which gave the controlled LLC the right to form a joint venture with the city council bypassing the tender.
As a result of their activities, the city lost control over the airport and did not receive any profit from its activities. Then the local budget suffered losses of more than UAH 2.5 billion, UAH 118 million of which was the value of the airport, and the rest was misappropriated profit.
It is worth noting that Kaufman and Borukhovych were taken into custody last year with alternative bail of UAH 129 million and UAH 124 million, respectively. The money was found almost immediately, and they were released from the jail immediately.