Evacuation of Ukrainians from Gaza - Israeli Ambassador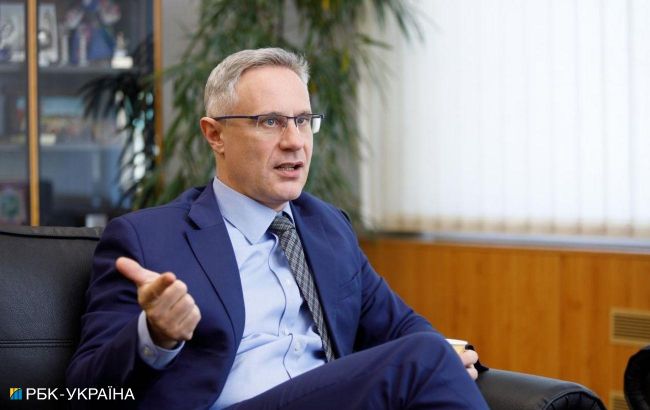 Israeli Ambassador to Ukraine Michael Brodsky (Vitalii Nosach, RBC-Ukraine)
Ukrainians were unable to evacuate during the foreigner evacuation from the Gaza Strip to Egypt. Currently, there is a long line of people who wish to leave the war zone, with more than 300 Ukrainian citizens among them, according to the Israeli Ambassador to Ukraine, Michael Brodsky.
"As far as I know, Ukrainians have not been able to leave yet. But there is a live queue of people who want to depart. There are quite a lot of people in this queue, includig over 300 of Ukrainians," Brodsky said.
Most of them, according to his words, are women and children who lived in the Gaza Strip and wish to leave.
"As for Israel, we are not only not hindering but encouraging foreign citizens to leave the Gaza Strip. Unfortunately, HAMAS obstructs the departure of civilians from the Gaza Strip since they use them as human shields. We are aware of this and constantly witness it," the ambassador added.
Ukrainians stranded in the Gaza Strip
As Israeli Ambassador to Ukraine Michael Brodsky revealed, hundreds of Ukrainians are trapped in the Gaza Strip, essentially held as hostages by HAMAS.
According to the data from the Ukrainian Ambassador to Israel, Yevhen Korniichuk, there are approximately 357 Ukrainians in the enclave, but the actual number may be higher. Mostly, these are women and children.
At the same time, there are currently 6,000 foreign citizens who have applied for evacuation from the Gaza Strip.