Eurovision 2024: Bookmakers have already chosen the winner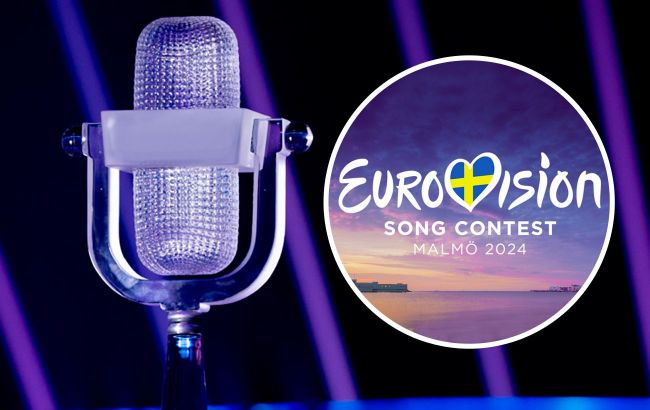 Eurovision 2024 will be held in Sweden (RBC-Ukraine collage)
Until Eurovision 2024, which will take place in Sweden, almost half a year is left. But bookmakers are already speculating on who will win the song contest. Even though only France has chosen its representative for the grand music event.
Who bookmakers predict to win Eurovision 2024 read in the material, according to Eurovisionworld.
Who is predicted to win the Eurovision Song Contest 2024?
As of November 15, according to bookmakers, the contest winner with the highest probability will represent Israel. Ukraine is currently in second place, with Sweden closing out the top three.
Top 10 contenders for victory:
Israel
Ukraine
Sweden
Italy
Norway
France
Spain
Finland
Azerbaijan
The Netherlands and the United Kingdom share the 10th position.
Screenshot
It is worth noting that as of today, only the French have chosen their representative for Eurovision 2024. Their country will be represented by the winner of the 5th season of the talent show "The Voice: la plus belle voix," 34-year-old singer Slimane, with the song "Mon amour."
When and where Eurovision 2024 will take place?
The first semi-final of the competition, which will take place in the Swedish city of Malmö at the Malmö Arena due to Loreen's victory last year in Liverpool, will be held on May 7, 2024 (Tuesday). The second semi-final is scheduled for May 9 (Thursday), and the Grand Final of Eurovision 2024 will occur on May 11 (Saturday).
It is noteworthy that Malmö will host Eurovision for the third time, having previously hosted the event in 1992 and 2013.
Eurovision Song Contest at the Malmö Arena (photo: eurovisionworld.com)
Interesting facts about Eurovision 2024
After a 30-year hiatus, Luxembourg returns to the competition.
Three participating countries from the previous year—Armenia, Australia, and Romania—have not yet announced their participation in Eurovision 2024. Montenegro, Bulgaria, and North Macedonia have also not confirmed their participation.
Currently, 35 countries have confirmed their participation in Eurovision 2024.