European gas prices collapse fails to revive demand - Bloomberg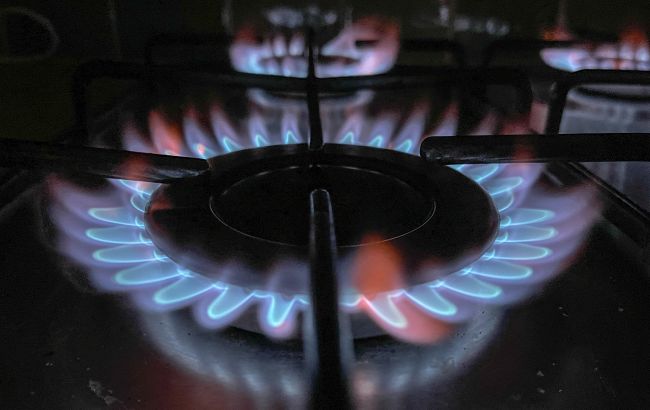 Photo: gas prices dropped, but did not lead to demand increase (Getty Images)
The news agency states that despite price reductions, low gas demand persists in Europe's major countries as economic slowdown pressures consumption and buyers shift to renewable energy sources.


European industry is trying to recover from the energy crisis following Russia's invasion of Ukraine. Industrial activity in the eurozone is declining, raising the potential for permanent demand reduction.
S&P stated that certain factors also influence demand from specific European dynamic sectors. In the chemical industry, the decline in ammonia prices has stimulated continuing imports from the United States and Trinidad and Tobago. At the same time, seasonal maintenance in refineries has reduced gas consumption in May.
The drop in industrial gas demand in May was particularly sharp in recession-hit Germany, where the decrease reached 15%.

Critical consumers, from chemical companies to steel producers, hesitate to restore demand after last year's record energy price surge prompted production cuts6, which led to a 60% drop in European gas prices this year.
Buyers also use alternative sources, such as wind and solar energy, to power their manufacturers.
EU countries have achieved voluntary targets to reduce gas consumption by 15% from August 2022 to March 2023, partly due to a mild winter and higher prices that reduced demand. The bloc aims to decrease its reliance on Russian fossil fuels.
Prices in Ukraine
In May 2023, European natural gas prices dropped to their lowest level over two years. The cost of gas on the TTF in the Netherlands fell to 24.2 euros per megawatt-hour (around $275 per thousand cubic meters). As of June 9, prices have risen to 27.6 euros per megawatt-hour (approximately $310 per thousand cubic meters).
In Ukraine, gas prices have nearly tripled over the past year, reaching 11,200 hryvnias per 1,000 cubic meters (excluding VAT). That is closing the price at which "Naftogaz" sells gas to the population (7,960 hryvnias per 1,000 cubic meters with VAT).
It's worth noting that the National Bank of Ukraine (NBU) has significantly changed its forecast for gas prices in Europe: gas prices in 2023 at the TTF hub in the Netherlands will drop by 43.8% to $766.5 per thousand cubic meters.