European Council President outlines possible timeline for new EU members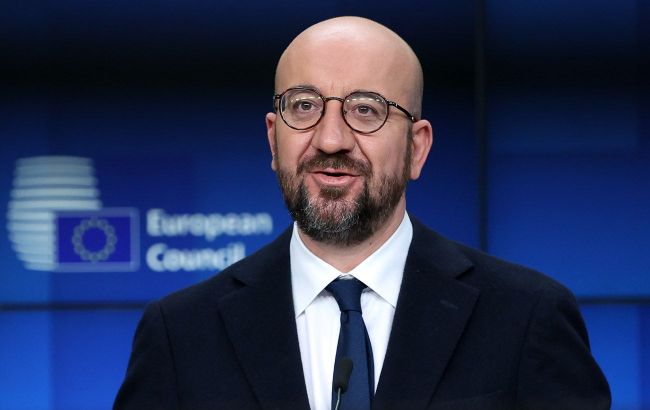 The President of the European Council, Charles Michel (photo: Getty Images)
The European Union must be prepared to accept new members by 2030. The President of the European Council, Charles Michel, will initiate debates on enlargement that will dominate high-level discussions within the bloc by the end of the year, the Financial Times reports.
The agency notes that Russia's war against Ukraine has revitalized the EU's enlargement policy, which had been dormant. Brussels designated Ukraine, Moldova, and Albania as candidate countries and sparked severe internal debates about how the bloc could accommodate up to eight new members.
"If we want to be credible, we must talk about timing," Michel's prepared speech states. "As we prepare the EU's next strategic agenda, we must set ourselves a clear goal. We must be ready, on both sides, by 2030 to enlarge."
According to him, expansion must now be seen as one of our main objectives. "one of our major challenges," Michel will tell the audience at a strategic forum in Slovenia, which will include the leaders of candidate countries Moldova, Albania, North Macedonia, Montenegro, Serbia, and Bosnia and Herzegovina.
Michel's role as the President of the European Council is to encourage and persuade the consensus of the 27 member states, and his bold statement suggests he has heard enough at recent leaders' summits to believe it is possible. The EU leaders will hold their first dedicated discussion on this topic in Granada, Spain, in early October.
Ukraine's EU accession
Ukraine insists the EU agrees to initiate the official accession process by the end of the year. Meanwhile, the issue of how to provide financial support to all candidates (including Ukraine) remains at the center of parallel debates ongoing about replenishing the EU budget. Many member states privately question how the EU can adjust to Ukraine, the poorest candidate country in its history. However, the political will currently favors Kyiv. "This is ambitious, but necessary. It shows that we are serious. The window of opportunity is open. We need to act on it," Michel will say today.
One direct consequence of Russia's invasion has been a record increase in pro-Euroatlantic sentiments among Ukrainians, marking the highest levels in the country's history. As of February 2023, 87% support Ukraine's accession to the European Union, while 86% support joining NATO.