European Commission urges Hungary against Russian energy purchases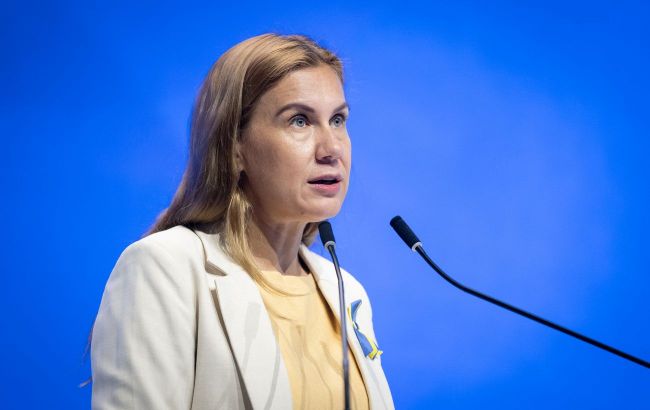 European Commissioner for Energy Kadri Simson (Photo: GettyImages)
Hungary must increase its efforts to cease buying Russian energy resources. Doing so would reduce the country's vulnerability to the malicious influence of the Kremlin, according to Politico.
Russian gas exporter Gazprom announced last month its plans to boost natural gas supplies to Hungary for the winter. This came after negotiations between Hungarian Prime Minister Viktor Orban and Russian President Vladimir Putin in Beijing.
"Even Hungary knows that by continuing this activity, they grant Russia the right to manipulate their market. I know one political leader in Europe who is shaking hands with this war criminal, but that's it," Simson said during POLITICO's Sustainability Future Week summit.
She noted that the European Union has greatly diminished its reliance on Russian gas since Russia invaded Ukraine. Additionally, the European Commissioner expressed regret that Hungary and Russia have agreed to the construction of the Paks-2 nuclear power plant, which is dependent on Moscow's support and nuclear fuel.
Russian gas supplies to Europe
By the end of 2022, Moscow has effectively lost the EU gas market, and Brussels has no plans to resume purchases from Russia.
In early November, Dmytro Kuleba, Ukraine's Foreign Minister, proposed a solution to the EU to reduce dependence on Russian nuclear fuel and impose sanctions, but yielded no results.
Kadri Simson indicates that the European Union can endure the winter without Russian gas if the Kremlin halts its supply.