EU wants to train 40 thousand Ukrainian military by the end of the year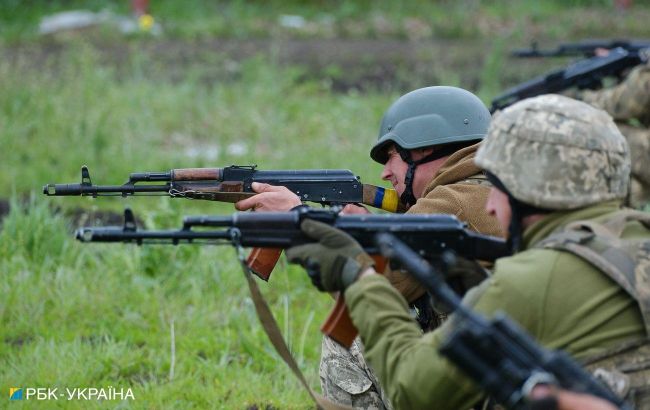 Photo: Illustrative photo (Vitalii Nosach, RBC-Ukraine)
The European Union wants to train 40,000 thousand Ukrainian soldiers by the end of the year, according to Radio Liberty journalist Ricard Jozwiak.
This should take place within the framework of the EU training mission EUMAM.
It is noted that 25,000 soldiers are currently scheduled to be trained, but Borrell wants to increase it to 40,000 Ukrainian soldiers.
No further details were provided.
Training of the Ukrainian military in Europe
In November 2022, the European Union officially launched a training mission for Ukrainian soldiers. At the time, it was planned that up to 15,000 soldiers would be trained as part of the EUMAM mission.
In July, it became known that the training of Ukrainian troops could be gradually transferred from Europe to Ukraine. This proposal was made by EU Chief Diplomat Josep Borrell.
Recently, it was reported that the lack of translators for training Ukrainian military in Germany has become a serious problem. This refers to the translation of special military vocabulary.