EU to allocate €135 mln initially planned for Belarus and Russia to Ukraine and Moldova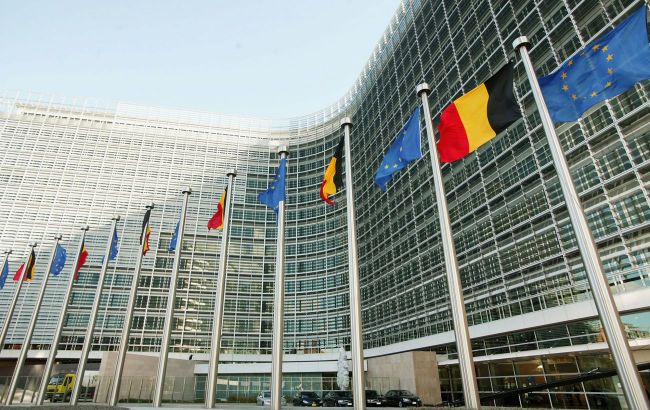 EU to allocate €135 mln initially planned for Belarus and Russia to Ukraine and Moldova (Getty Images)
European Union funds amounting to €135 million, initially intended for programs with Russia and Belarus, will now be redirected toward strengthening cooperation with Ukraine and Moldova, according to European Commission.
"The Commission has decided to transfer €135 million of the Neighbourhood, Development and International Cooperation Instrument, originally planned for 2021-2027 Interreg NEXT programs with Russia and Belarus, to other Interreg programs with Ukraine and Moldova," the statement says.
As highlighted by Elisa Ferreira, Commissioner for Cohesion and Reforms, "The decision to cancel the originally envisaged cooperation with Russia and Belarus through our Interreg programs is the result of the brutal war of Russia against Ukraine."
"I am glad that the funds we had initially planned for this cooperation will now benefit the EU's programs with Ukraine and Moldova. This will help strengthen collaboration between EU regions and local stakeholders with Ukrainian and Moldovan partners," she added.
Where the funds will be allocated
In particular, this funding may support a range of activities, including Solidarity Lanes and the development of cross-border transport links, health services, education and research projects, social inclusion schemes, as well as reinforcing the institutional capacity of Ukrainian and Moldovan public authorities.
Involvement in Interreg programs also brings administrative capacity benefits and experience to both countries in the management and implementation of EU funds.
After Russian military aggression against Ukraine and in line with the measures adopted by the EU, in March 2022, the Commission had initially suspended cooperation with Russia and its ally Belarus in Interreg programmes. This led to €26 million being redistributed to support cooperation programs with Ukraine and Moldova. This decision redistributes the remaining funding from the 2021-2027 period in the same manner.
The European Commission has also decided that regions in Finland, Estonia, Latvia and Poland that were supposed to participate in cooperation programs with Russia and Belarus may participate in other existing Interreg programs.
Furthermore, at the end of 2022, the European Commission approved four new programs involving 10 member states, Ukraine, and Moldova, totaling €533 million. These programs aim to develop cross-border and transnational cooperation, accelerate the transition to "green" technologies, and support healthcare and education.