EU sanctions will hit Russia's economy harder over time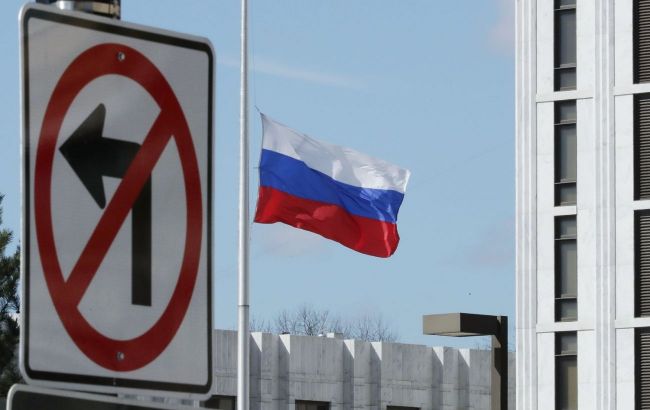 EU sanctions against Russia will increase over time and have a growing long-term impact (Getty Images)
European Union sanctions against Russia will increase over time and have a growing long-term impact on Moscow's economy. The European Commission has prepared an assessment of the sanctions' impact, as Bloomberg reports.
According to the report, the sanctions have "significantly degraded Russia's industrial and technological capacity. These effects will further intensify over time, as the measures have a structural, long-term impact on Russia's budget, financial markets, foreign investment, and its industrial and technological base."
Sanctions against the Kremlin
The EU has imposed sanctions on nearly 1,500 individuals and 250 organizations since Russia's war against Ukraine, starting with the annexation of Crimea in 2014 and culminating in its full-scale invasion of Ukraine in February 2022. Thanks to measures aimed at minimizing the impact on EU member states, the effect on the EU was limited but felt in certain areas, primarily due to Russia's countermeasures and the war itself, as well as the price hikes.
"The assessment notes that European industry has reported a few "severe" import-related supply chain disruptions on rare gases such as neon and xenon that are used to produce chips. Rail freight between the EU and China transiting via Russia has fallen and the import ban on wood products as well as Russian countermeasures has contributed to price increases and some supply issues, especially for plywood and oak," the media says.
As Bloomberg cites the assessment, EU exports to and imports from Russia have fallen by more than 50% compared to 2021 resulting in "an unprecedented decoupling," the assessment says. This has led to technology-dependent processing industries to shrink particularly fast, with high and medium-high technology manufacturing recording a 13% annual loss.
However, Moscow has managed to accumulate certain materials and obtain prohibited goods and alternative technologies from third countries, including China, Kazakhstan, Turkey, and the United Arab Emirates.
Long-term impact
According to the report's estimates, nearly one-third of Russia's federal budget will be allocated to defense and internal security this year. Steel production in Russia decreased by 7% last year compared to 2021, and a further 10% decline is expected this year.
"Far beyond their immediate impact, the EU's import restrictions filter deeply into the fabric of Russia's economy," the document says.
The EU has imposed 11 packages of sanctions against Moscow since the invasion of Ukraine in February 2022.
On June 23, the European Council approved the 11th package of economic and individual restrictive measures aimed at strengthening existing EU sanctions and preventing their circumvention, further undermining Putin's military machine and his income.
Russian budget revenues sharply declined due to Western sanctions. According to the MEA data, in April, tax revenues from the oil and gas sector decreased by 64% on an annual basis.