EU not to allow Putin to undermine European security - President of European Parliament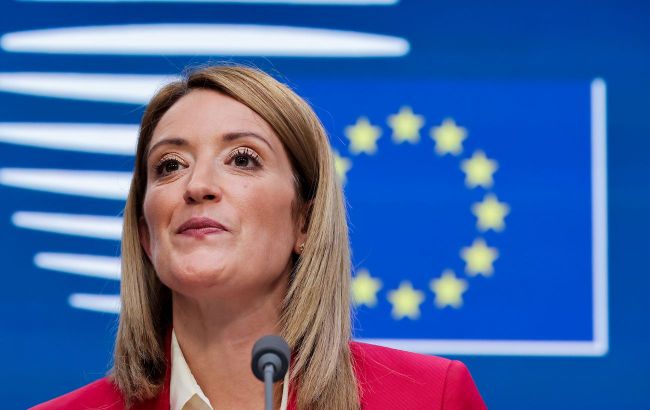 President of the European Parliament Roberta Metsola (photo: Getty Images)
The European Union will not allow Russian dictator Vladimir Putin to feel comfortable and disrupt the security of Europe, states the President of the European Parliament, Roberta Metsola.
"Our support for Ukraine must in no way weaken. Contrary to what President Putin thinks, we will not allow fatigue to set in. It is about the security of Europe as well as the security of Ukraine," stated Metsola.
The President of the European Parliament also noted that Europe needs to arm itself to defend and respond to the most crucial question: how strong its democracy is to withstand total threats.
"We have no choice but to defend our civilisation firmly and with courage. There is no alternative," she added.
According to her, leaving Ukraine would be a moral and political mistake. Therefore, the EU is currently exploring all avenues to support Ukraine as strongly as possible.
Support for Ukraine by European Union members
Since the full-scale invasion by Russia began, EU member states have been providing multifaceted assistance to Ukraine.
Many countries have frozen Russian assets after the aggressive country's soldiers initiated a full-scale invasion of Ukraine. Additionally, the possibility of confiscating Russian assets to redirect them towards the recovery of Ukraine is being considered.
For instance, on October 12, the Estonian government approved the confiscation of Russian assets to aid Ukraine.
For more details on the confiscation of assets from the aggressor country, you can read the article by RBC-Ukraine.