Estonian govt approves use of frozen Russian assets for Ukraine's benefit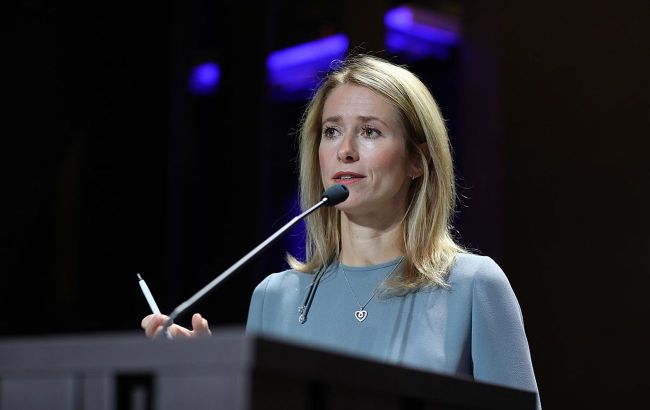 Estonian Prime Minister, Kaja Kallas (wikimedia.org)
The Estonian government today, on October 12, approved and submitted a resolution to the parliament on the use of frozen Russian assets for Ukraine's benefit, according to Estonian Prime Minister, Kaja Kallas.
During today's session, the government approved and submitted an amendment to the international sanctions law, which includes internal rules for using assets frozen in Estonia to compensate for the damage caused to Ukraine.
According to the draft law, Estonia's legal framework will be expanded to provide clearer and more effective competencies and authorities for institutions responsible for implementing and overseeing sanctions. Kallas believes that it is essential to increase the cost of aggression for Russia.
"We must find ways to hold Russia financially responsible for the damage inflicted on Ukraine. The draft law that we have submitted to the parliament today allows us to use frozen assets of sanctioned individuals in Estonia to compensate for the military damage in Ukraine. We must set an example and encourage other European countries to establish similar rules. Russia must compensate Ukraine for all the damage caused by the war," Kallas stated.
How many frozen Russian assets are there in Estonia
The Minister of Foreign Affairs, Margus Tsahkna, also supported Estonia's initiative on the use of frozen Russian assets. He says the money for compensating the damage caused by Russia to Ukraine should not only come from taxpayers in other countries.
The head of the ministry explained that, according to the draft law, frozen Russian assets would remain frozen until the losses from the war were compensated. To implement this mechanism, an international agreement with Ukraine or an international compensation mechanism is required.
At the time of drafting the legislation, Estonia had frozen assets worth approximately €38 million, accordingly to international sanctions.
Confiscation of Russian assets
Kyiv, along with its partners, is developing a mechanism to send frozen Russian assets to Ukraine as compensation for the losses caused by the war. A register of losses has been created, it is expected to start functioning next year.
Bloomberg previously reported that the EU is reviewing the procedure for confiscating €200 billion of frozen assets from the Russian Central Bank. The European Commission is also working on its proposals.
Yesterday, it was reported that Belgium would establish a special fund for Ukraine, amounting to €1.7 billion. It will be funded with taxes from frozen Russian assets in Belgium.
The Washington Post also reported that high-ranking U.S. officials were intensifying their efforts to encourage Western governments to use hundreds of billions of dollars in frozen reserves of the Russian Central Bank to aid Ukraine.